Foods to avoid with diabetes and their healthy alternatives
If you are diagnosed with diabetes, you probably already have an idea that it's going to be a lifelong fight. The best way to live a normal life is by making healthy lifestyle choices like regular physical activity, taking medication, and maintaining a healthy weight. Perhaps the most important decisions that you need to make now will be about your diet. Now you will have to be really selective about what you eat and what foods to avoid with diabetes.
An ideal diabetes diet simply means choosing the healthiest diet in moderate amounts and sticking to methodical mealtimes. An ideal diabetic's diet should be a meal plan that is naturally rich in nutrients and low in fat and calories. Key elements of every meal should be fruits, vegetables, and whole grain foods.
Your choice of food matters a lot when you've got diabetes, as some foods contain high amounts of fat, sodium, carbs, and calories – which may increase your risk of uncontrolled blood sugar. On the other hand, there are some other types of foods that can help you control blood sugar naturally.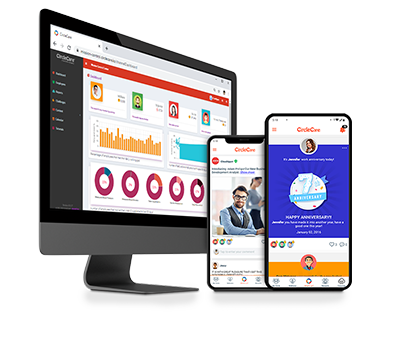 Corporate Wellness App
CircleCare
CircleCare employee engagement platform provides companies with a platform and tools to motivate their employees via positive reinforcements and rewards to establish and maintain healthy lifestyle choices.
To stay healthy you'll need to know which foods are safe and which foods to avoid with diabetes. Here are our top 10 picks of foods to avoid with diabetes:
Soda & Fruit Juice (High in Sugar) – Try Water & Lemon or Milk (Rich in Soluble Fiber and Vitamin C)

Burgers & Fries (Highly Processed with Fat, Salt & Sugar) – Swap with Bunless Burgers & Salad (Fresh and Skip Empty Calories)

Bread & Sandwiches (High in Calories) – Eat Salads, Egg Wraps, Lettuce Wraps (Low on Carb)

Snack Foods (Lots of Carbs & Fats) – Try Cheese, Olives, Veggies, Cold Meat (Low GI)

Ice Cream (High in Calories) – Eat Low Carb Cheesecake (Thick Creamy Deliciousness – The Carb)

Processed Meats (High in Calories)- Instead Try Real Meat ( Less Salt & Preservatives)

Regular Pasta (Full of calories) – Move to Vegetable Pasta ( "Dilute" The Carbs)

Sweets & Confectionery (High in Sugar) – Change to Dark Chocolate ( Improves Metabolism)

Rice (High in Carb) – Shift to Cauliflower Rice ( Low GI)

Toast & Jam (High in Sugar & Calories) – Try Smoothies & Berries ( Antioxidant Rich & Healthy Fat)
Try out these alternatives today and share with your friends & family. To get more healthy lifestyle ideas to manage diabetes, Download the CircleCare App today!