What are the different ways to diagnose diabetes?
Diagnosis of Diabetes
Blood tests are used to diagnose diabetes and prediabetes. All diabetes blood tests involve drawing blood and sending the sample to a lab for analysis. Lab analysis of blood is needed to ensure test results are accurate.
Glucose measuring devices, such as finger-stick devices, are not accurate enough for diagnosis but may be used as a quick indicator of high blood glucose.
Random plasma glucose (RPG) test, is often used to diagnose diabetes during a regular health checkup. A random plasma glucose test is a good way for doctors to get at a short notice. If the RPG measures 200 micrograms per deciliter or above, and the individual also shows symptoms of diabetes, then a healthcare provider may diagnose diabetes.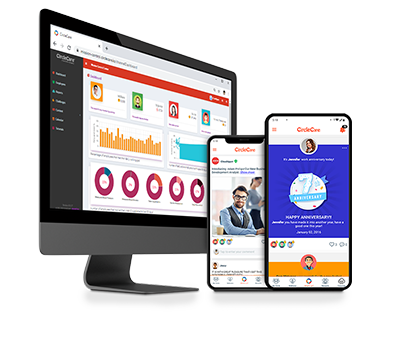 Corporate Wellness App
CircleCare
CircleCare employee engagement platform provides companies with a platform and tools to motivate their employees via positive reinforcements and rewards to establish and maintain healthy lifestyle choices.
Glycated hemoglobin (A1C) test indicates the presence of an average level of sugar in your blood (hemoglobin) for the past two to three months.  The higher your blood sugar levels, the more hemoglobin you'll have with sugar attached. An A1C level of 6.5 percent or higher on two separate tests indicates diabetes.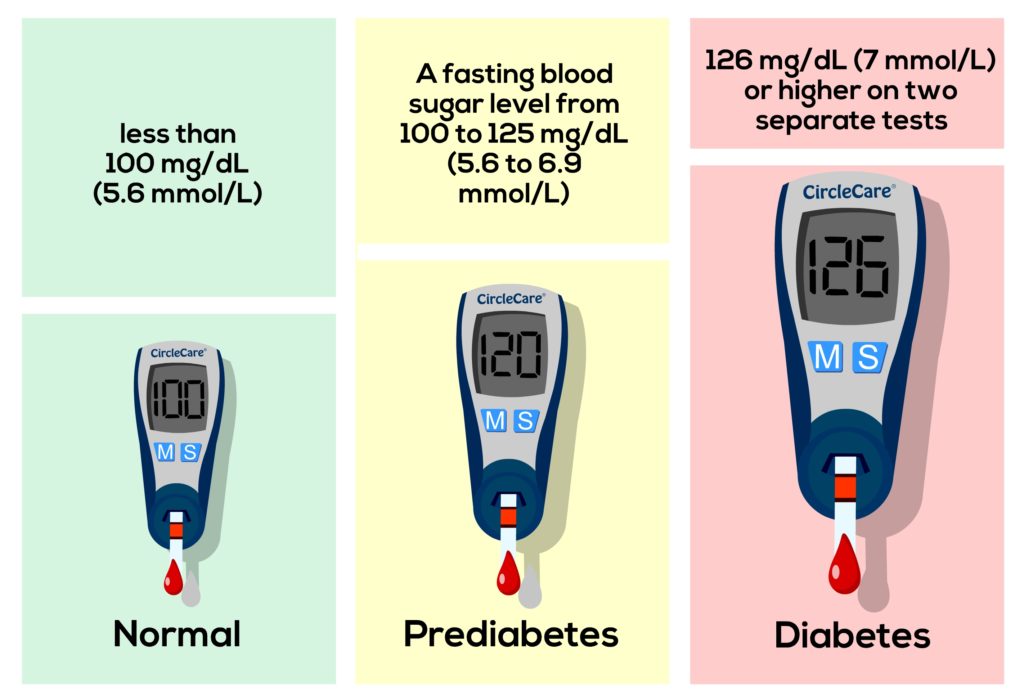 Fasting blood sugar test is done with the blood sample taken after an overnight fast. A fasting blood sugar level is explained like this: less than 100 mg/dL (5.6 mmol/L) is normal. A fasting blood sugar level from 100 to 125 mg/dL (5.6 to 6.9 mmol/L) is considered prediabetes. If it's 126 mg/dL (7 mmol/L) or higher on two separate tests, you have diabetes.