Why Every Diabetic Need to Monitor Blood Sugar Regularly?
Diabetes is a lifelong condition, which requires making healthy lifestyle choices every step of the way to keep blood sugar level in check. But how do we know, if the lifestyle choices we are making are good for our blood sugar level or not? We have to monitor blood sugar levels for that.
You might also be interested in: What can cause your blood glucose level to fluctuate?
Why is regular monitoring important?
It is often recommended by the doctors to regularly monitor blood sugar levels. Frequent testing of blood sugar helps us to understand the effect of exercise, or food and medicine dosage. Here are some more reasons to test your blood sugar regularly: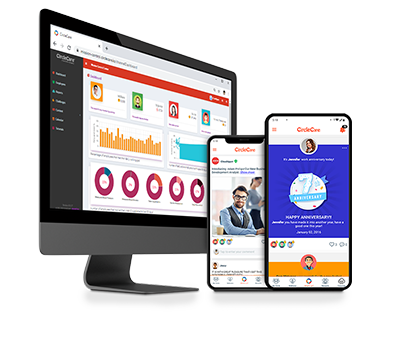 Corporate Wellness App
CircleCare
CircleCare employee engagement platform provides companies with a platform and tools to motivate their employees via positive reinforcements and rewards to establish and maintain healthy lifestyle choices.
Blood sugar numbers are indicators of how well we are managing diabetes overall
Regular monitoring helps to understand how changes to our diet and physical activity affect blood sugar levels
Understand how sugar level gets affected by sickness or change in mental condition
Knowing your numbers helps to understand the effect of medication on blood sugar.
Minimize the chances of extreme blood sugar changes like Hypoglycemia or Hyperglycemia.
Keeping a log of these numbers, helps you to observe your improvement over time.
How often should you monitor blood sugar?
Normally your doctor is the best person to rely on when it comes to deciding how often you should check your blood sugar numbers. Doctors suggest this frequency based on the type of diabetes you have. In case of type one diabetes (T1D) it might be between 4 to 10 times a day. For type two diabetes and taking insulin, (T2D) your doctor might recommend a few times a day. Normally these checks are recommended before and after a meal, exercise or insulin injection.
When is the best time for checking blood sugar?
Most food that we eat normally takes about an hour or a couple of hours to get digested and raises blood glucose levels. This is considered as the best time to capture your blood sugar, as the glucose level reaches its peak at this time. The American Diabetes Association recommends eating a diet that keeps blood sugar level below 180 mg/dl two hours after a meal.