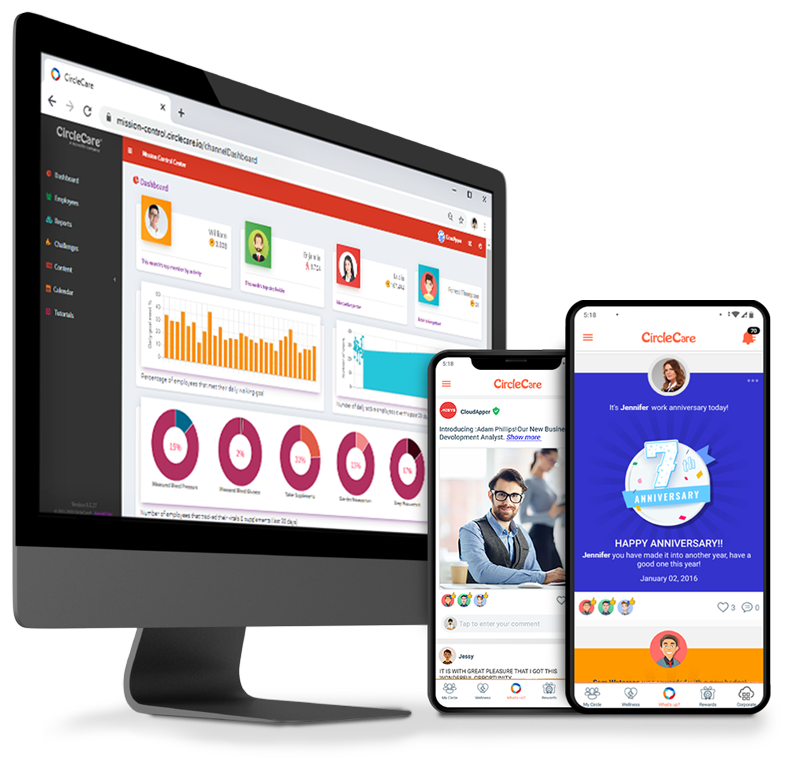 Why is CircleCare the Best
Private Corporate Social Media App For Your Business?
CircleCare is a private, social media platform for business organizations that companies can use to foster a collaborative corporate culture and healthy lifestyle choices by engaging & motivating their employees.
Private Corporate Social Media App
for Employee Wellness
Physical Wellness
Keep your employees fit by tracking activities such as walking, weight, sleep, and exercise. Help employees with chronic diseases take their medicine regularly.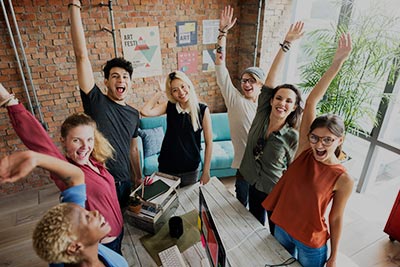 Social Wellness
Utilize your own private social app to promote employee engagement, reduce turnover, and increase job satisfaction. Share updates and foster interaction between employees through custom challenges and engaging activities.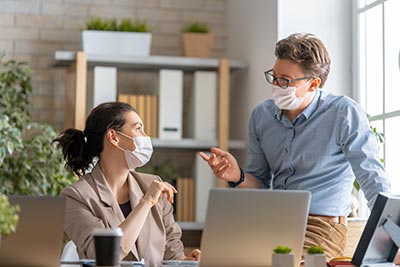 Occupational Wellness
CircleCare is equipped with functionality to promote employee recognition, peer appreciation, birthday and work anniversary celebrations, and real-time acknowledgments to promote greater job satisfaction.
Our private corporate social media & wellness app for business makes it fun
and engaging to motivate your workforce to achieve their health goals and participate in custom challenges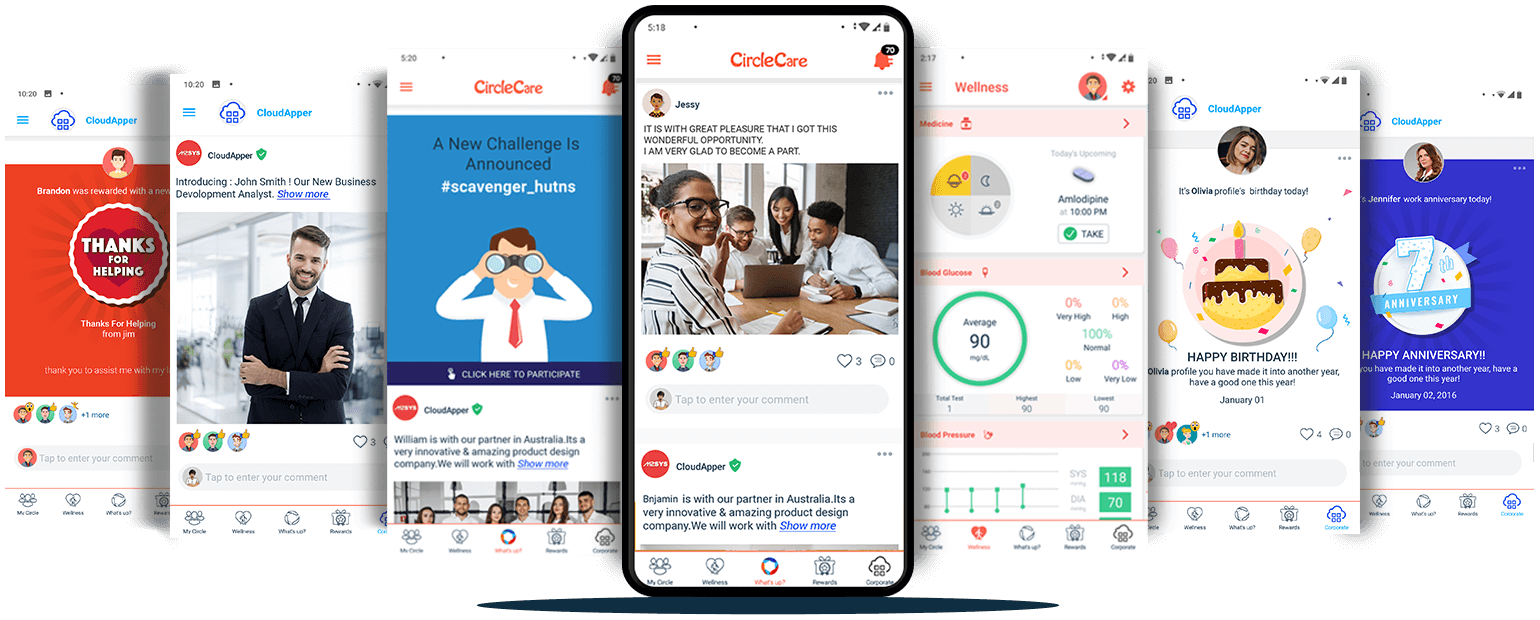 Provide employees with CarePoints for repeated engagement in
Healthy Actions
Employees can redeem CarePoints for exciting rewards
How It Works?
CircleCare is an easy to use private social media app platform for businesses that helps its users develop healthy lifestyle habits like being more active, taking medications on time, staying knowledgeable about diet, nutrition, and disease management trends, plus a whole lot more.

Engagement & collaboration
Engage co-workers to foster a collaborative & healthy workplace

Healthy diet & nutrition tips
Eat well & stay knowledgeable about the current diet & nutrition trends

Track & achieve health goals
Motivate employees in a fun & engaging way to achieve their health goals

Positive reinforcement & rewards
Give incentives to establish & maintain healthy lifestyle choices
Key Features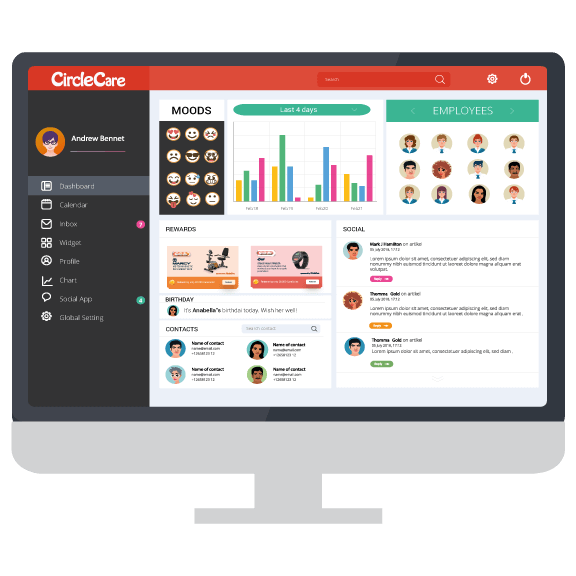 Corporate Wellness Dashboard
The CircleCare Corporate Wellness Dashboard is an online platform that allows you to manage your corporate wellness program. You can invite new employees to join your wellness program, see which ones are participating, view aggregated health data and directly communicate with them, all from one place!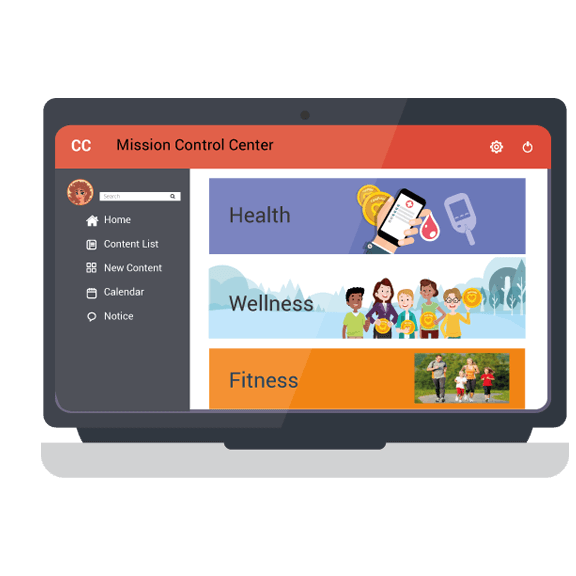 Mission Control Center
The Mission Control Center makes it easy to share health tips, videos, and corporate announcements with your entire team and category-specific wellness groups. As you add new members to your groups, they will automatically gain access to any new content that you push through the platform.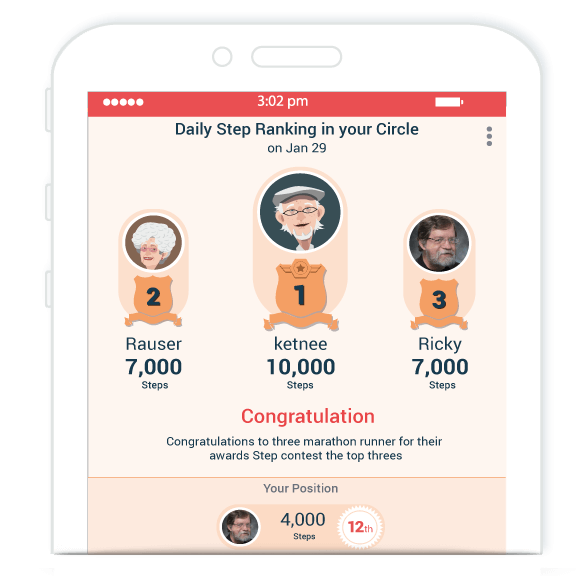 Health tracking
The CircleCare App includes a complete health tracking system with an automatic step counter, blood pressure and blood sugar log management module, and medicine alerts to help users improve their health!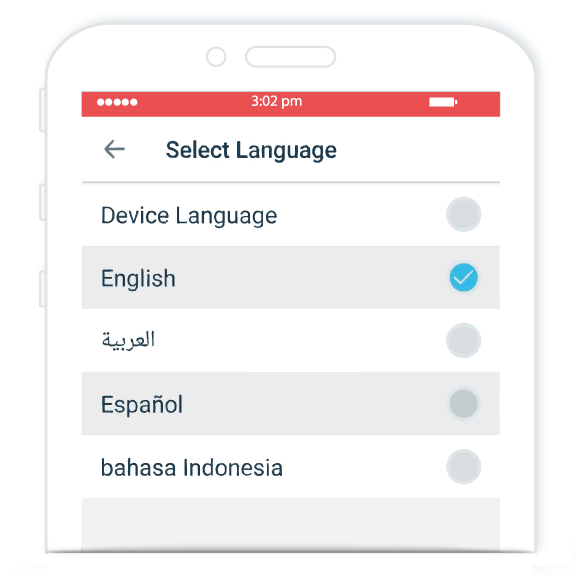 Multiple Language Support
CircleCare is currently available in 4 different languages (English, Arabic, Spanish and Indonesian). It is planned to add more languages in future. The app can automatically detect the language preference of users by aligning with the settings on their phones, so there is nothing to set up or configure.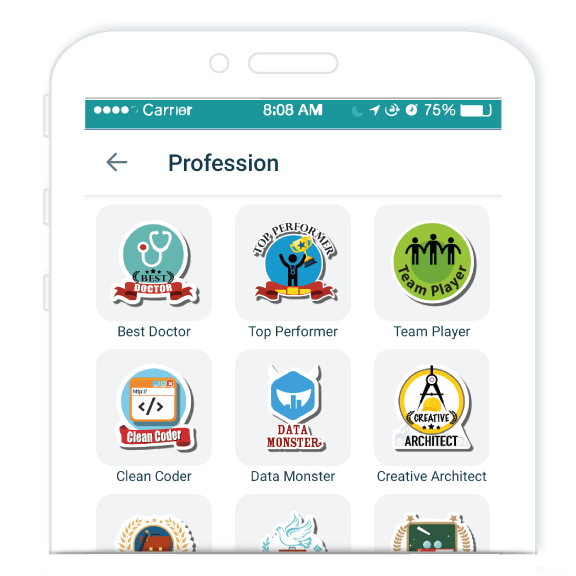 Send Kudos
Send creative employee recognition & appreciation badges to provide positive reinforcement. When your employees are well recognized, they feel empowered and motivated.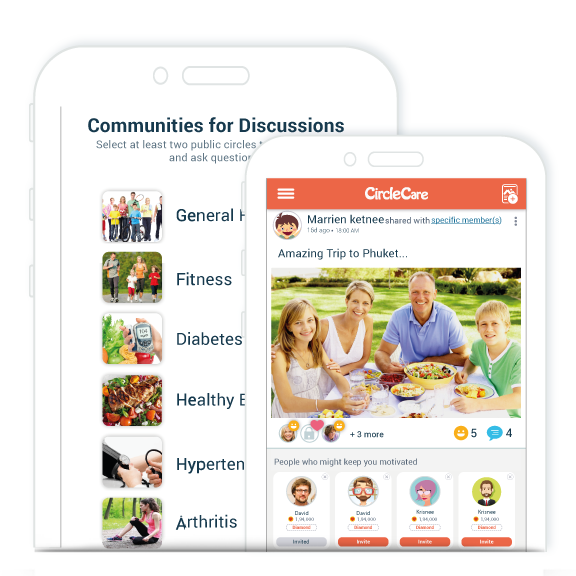 Private and Public Communities
The app includes private and public communities to facilitate health education and the sharing of everyday health hacks. Private communities also increase engagement among co-workers and helps them to build a collective and ongoing bond.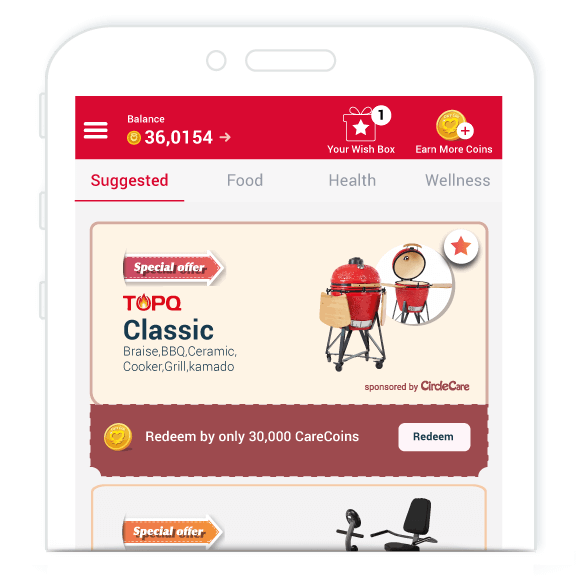 Rewards
To ensure that employees remain active and engaged, CircleCare provides them with CarePoints based on their activity. Using these CarePoints they can redeem rewards offered by your organization and the CircleCare partner network.
Previous
Next
Why do You Need A Corporate Social Media App
for Your Business?
When implemented correctly a private corporate social media app for employee wellness can establish healthy work cultures, improve employee health and implement strategies that reduce medical costs, increase morale and efficiency.
Reduced Health Care Costs
Established Culture of Health
How Do I Deploy CircleCare Corporate Social Media App For Employee Wellness?
If you are in HR or you are a wellness champion at your workplace and you would like to find out how CircleCare corporate social media app for employee wellness can take your business to the next level, contact us now.
CircleCare Pricing
Choose the right plan for your business.
Use 30 days for free of cost
No long term contract needed
No credit card required
Free demo session & Tutorials
Premium Plan
$2/User/Month
Access all the CircleCare features
Submit customization request
24/7 Customer support
Free Demo & Training Sessions
Need More Information?