Managing Blood Pressure in Winter: Effects of Cold Weather
According to the Mayo Foundation for Medical Education and Research, blood pressure generally is higher in the winter and lower in the summer. This happens because during low temperatures cause your blood vessels to narrow — which shrinks the pathway that is used to carry the blood throughout your body. As a result, our heart increases blood pressure to force blood through your narrowed veins and arteries. So one might have to take some extra steps for managing blood pressure in winter. 
Just like the cold weather, blood pressure may also be affected by an unexpected change in weather patterns, such as a heat wave or a storm. Your body — and blood vessels — may react to abrupt changes in humidity, atmospheric pressure, cloud cover or wind in a pretty much similar way to cold weather. These weather-related changes in blood pressure are more common among the people age 65 and older.
There can be other causes of higher blood pressure during season changes other than narrowed blood vessels. Weight gain and decreased physical activity in winter can also cause your blood pressure level to rise. If you have high blood pressure already, continue to monitor your blood pressure readings every day as the seasons' change and talk to your doctor.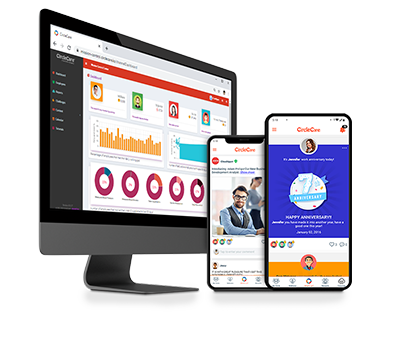 Corporate Wellness App
CircleCare
CircleCare employee engagement platform provides companies with a platform and tools to motivate their employees via positive reinforcements and rewards to establish and maintain healthy lifestyle choices.
Normally doctors suggest higher doses of medication during the month of winters to manage blood pressure and once the season ends blood pressure comes down to normal again. In the meantime in order to control your blood pressure you can try the following:

Be active and do regular exercise and other physical activities to keep your blood flow healthy.

Try to avoid diets that have extra calories or fats.

Consult with your doctors regularly to get timely suggestions on keeping your heart healthy.
Since elderly members of your family are at more risk of blood pressure fluctuation give special attention to their health. For more hypertension related tips, advice and suggestion download CircleCare App.