How to help a friend or family member who is chronically ill?
According to a U-M study published in the journal Chronic Illness, Almost 40 percent of chronically ill older adults in the U.S. live alone. They need to rely on others for help and support. Family and friends can play an important role in their lives to improve quality of living. Keep reading to learn how to help your loved ones with chronic illness and improve their quality of living.
Why do they need your help?
Chronically ill patients need to go through a regulated lifestyle like regular health checkup, continuous medicines, physical activities and controlled diet in order to keep them healthy. Sometimes having the information only is not enough for them. They don't feel the urge to comply with the medical guidelines due to the depression caused by the aging and loneliness.
How to help them feel encouraged and motivated?
Friends and family members a can keep them motivated through regular communication. It makes them feel safe to know that there is someone to take care of them. Family members can also help them manage their medical conditions by encouraging & reminding them to take their medications and health appointments. An early morning quick walk with a family member can encourage them to be more physically active.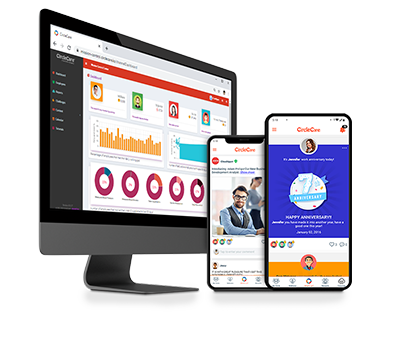 Corporate Wellness App
CircleCare
CircleCare employee engagement platform provides companies with a platform and tools to motivate their employees via positive reinforcements and rewards to establish and maintain healthy lifestyle choices.
A must-have tool for motivation
If you are not able to physically be there with them, stay connected to them with the help of technology. You can try CircleCare – a health and wellness motivation App for Android & iOS, where you can create a closed circle of friends and family to support your chronically ill family member. The App can remind them to take medicines on time and help avoid any risk of pill overdoses. If they are not motivated enough to be physically active, family members can inspire them through a friendly walking contest.
Friends and family members can play a vital role to in managing chronic conditions. For a chronically ill person, this will not only improve the quality of life but also make everyone around him happy by knowing they are healthy.