DASH Diet for Hypertension Management
How is high blood pressure treated?
This might be a question you're struggling to find answers. High blood pressure is treated with lifestyle changes and medicines. Most people who have high blood pressure will need lifelong treatment. Sticking to your treatment plan is important. It can prevent or delay problems related to high blood pressure and help you live and stay active longer.
So what is a DASH diet?
DASH stands for Dietary Approaches to Stop Hypertension. The DASH diet emphasizes portion sizes eating a variety of foods and getting the right amount of Nutrients. The DASH diet is also in line with dietary recommendations to prevent osteoporosis, cancer, heart disease, stroke, and diabetes.
What do you eat on a DASH diet?
Here's a look at the recommended servings from each food group for the 2,000-calories per day DASH diet – Lean meat, poultry and fish less than six servings a day. Cut back typical meat portions by one-third or one-half and pile on the veggies. Examples of one serving include 1 oz. cooked skinless poultry, seafood or lean meat or one egg.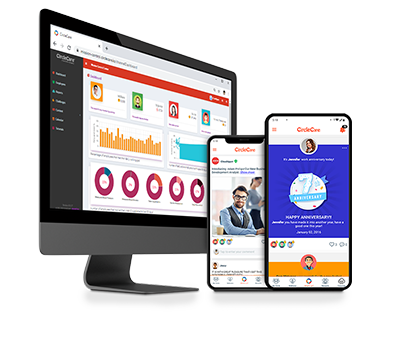 Corporate Wellness App
CircleCare
CircleCare employee engagement platform provides companies with a platform and tools to motivate their employees via positive reinforcements and rewards to establish and maintain healthy lifestyle choices.
How does DASH diet work?
According to American Heart Association, a person should not consume more than 2300 milligrams (mg) of sodium. The DASH diet is planned to meet that amount. Sometimes it lowers the amount of sodium intake down to 1500 mg which lowers blood pressure level even more. Besides lowering sodium, DASH diet also encourages a variety of other foods like vegetables, fruits, low-fat or non-fat dairy, plus whole grains and some nuts, beans, and seeds which are rich in nutrients that can help lower blood pressure.
Why is DASH diet so popular?
DASH diet is a healthy eating plan that is regarded as one of the most effective diet to control plan for managing high blood pressure. The DASH diet (short for Dietary Approaches to Stop Hypertension) showed numerous health and nutritional benefits in addition to lowering blood sugar levels such as –

Reduced risk of cancer, heart disease, diabetes, and yes, weight loss!

The plan is based on eating real foods and plenty of

fruits

and vegetables.

It encourages low-fat or non-fat dairy, plus whole grains and some nuts, beans, and seeds.

While emphasizing lower sodium intake, the DASH diet plan is rich in

calcium

,

potassium

,

magnesium

, and

fiber

.

Lean meats, fish, and poultry are included, but the plan can be followed by vegetarians too.
Tips to get started
The best to get started with DASH diet is gradually try to limit sodium intake to 2300 milligrams a day. Then once your body I adjusted to the diet, you can cut back even more and limit yourself to 1500 milligrams of sodium. Don't forget to add lots of vegetables, fruits and try cooking without meat at least twice a week.
To get more DASH diet-related tips, videos and recipes download CircleCare App now!