High Blood Pressure Management Scenario in the US
Many of the time high blood pressure (Hypertension) does not show any symptoms. There is absolutely nothing to indicate that something's wrong, so people don't even realize that they have it. The best ways to protect yourself are being aware of the risks and making changes to ensure proper blood pressure management.
A recent survey conducted by CDC found that about 47 percent of individuals with hypertension in the US do not have any plan for high blood pressure management.  According to a November 2015 data brief published by the U.S. Centers for Disease Control and Prevention's National Center for Health Statistics suggests that they do not actively control their blood pressure through either lifestyle changes or medications.
Uncontrolled high blood pressure can lead to serious health consequences like heart disease, stroke, and kidney disease. In order to control it, a person has to make healthy lifestyle changes like: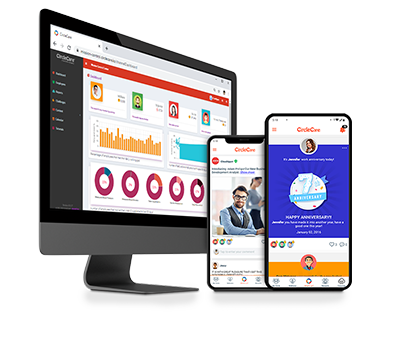 Corporate Wellness App
CircleCare
CircleCare employee engagement platform provides companies with a platform and tools to motivate their employees via positive reinforcements and rewards to establish and maintain healthy lifestyle choices.
    Get your blood pressure checked regularly.
    Eat a healthy diet.
    Maintain a healthy weight.
    Be physically active.
    Limit alcohol use.
    Don't smoke.
    Prevent or manage diabetes.
In 1999, more than 68 percent of patients did not have their blood pressure under control, the researchers found. But the improvement is still far short of the federal Healthy People 2020 goal, which calls for fewer than 40 percent of patients to have uncontrolled hypertension by that date, according to the CDC researchers.
The overall rate of hypertension in the United States has remained constant, hovering between 28 and 29 percent, according to the new report. Two in three people over the age of 60 have hypertension, and one in three people between the ages of 40 and 59 have the condition.

Whites are most likely to have their blood pressure under control (55.7 percent), the CDC report showed. African Americans (48.5 percent under control), Asians (43.5 percent) and Hispanics (47.4 percent) are all more likely to be living with uncontrolled hypertension.
Despite the remarkable progress in hypertension control that has been noted in the United States over the years, there is still room for improvement to meet the goal of Healthy People 2020.