Hypertension and pregnancy (Signs, Types & Risk Factors)
Pregnancy and hypertension is a common condition during pregnancy and also called as pregnancy-induced hypertension (PIH). It is the development of new hypertension in a pregnant woman after 20 weeks of pregnancy without the presence of protein in the urine or other signs of preeclampsia. This condition can obstruct the amount of oxygen and blood flow to the baby and also can physically damage the mother's kidneys and brain. Just like pregnancy diabetes, gestational hypertension normally goes away once the baby is born.
Signs of gestational hypertension
Symptoms of gestational hypertension carry from women to women. But once after the symptoms start to appear after the first 20 weeks of pregnancy they can show one or multiple of there signs:
A headache

Edema (swelling)

Sudden weight gain.

Vision changes, such as blurred or double vision.

Nausea or vomiting.

Pain in the upper right side of your belly or stomach.

Less frequent urination.
Types of hypertension during pregnancy
Normally there are four types of hypertension experienced by pregnant women. Sometimes times they have it present from before the pregnancy and sometimes they develop it during pregnancy: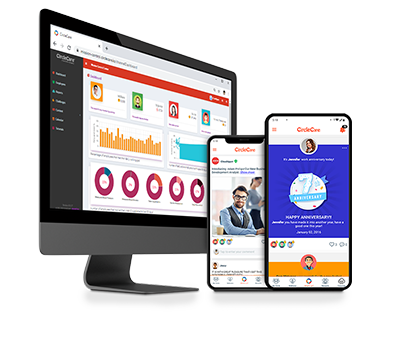 Corporate Wellness App
CircleCare
CircleCare employee engagement platform provides companies with a platform and tools to motivate their employees via positive reinforcements and rewards to establish and maintain healthy lifestyle choices.
Gestational hypertension:  Develops after 20 weeks of pregnancy.

Chronic hypertension: Develops before at least 20 weeks of pregnancy.

Chronic hypertension with superimposed preeclampsia: When women have hypertension from before her pregnancy and start to develop worsening high blood pressure.

Preeclampsia: When hypertension develops 20 weeks after pregnancy and start to show sign of damaging other organs like kidney, liver, blood or brain.
Risk factors for Preeclampsia
Although there is no conclusive evidence about why some pregnant women develop preeclampsia, the risk of developing preeclampsia is increased in women who:
are pregnant for the first time

have previous personal or family history of preeclampsia

have a chronic condition like diabetes, hypertension, kidney disease etc.

age above 40 years

overweight

had in vitro fertilization
Can pregnancy and hypertension affect the baby?
If with pregnancy and hypertension receives proper care and follow a healthy lifestyle, they can typically go on to deliver healthy babies. However, if you have consistently elevated blood pressure levels throughout pregnancy, the fetus will also have elevated blood pressure levels. High blood pressure can cause the fetus to be larger than normal, possibly making delivery more complicated.
How to control blood pressure during pregnancy?
As you may have already heard, Hypertension is a chronic condition, but there are ways to successfully manage your blood pressure when pregnant.  Taking care of yourself by following a healthy lifestyle is the best way to take care of your developing baby.

Some healthy lifestyle practices include:
Go for

healthy dietary options

, and especially limit your sodium intake

Always take your hypertension medicines on time, use a medicine reminder app if required.

Regularly meet and consult with your gynecologist.

Stay physically active, unless your healthcare provider prescribes bed rest because of preeclampsia

Avoid smoking, drinking alcohol, or taking illicit recreational drugs

Keep an eye on your weight — do not gain too much of it
Currently, there is no proven way to prevent gestational hypertension. But by controlling some contributing factors to high blood pressure, it can be controlled. So, follow your Gynecologists instructions on how to keep your baby and yourself healthy by managing your blood pressure.