Keep a healthy heart, so that we don't be apart! – hypertension motivation

Hypertension is a chronic disease that directly increases the risk of many other heart diseases. Family support and motivation is essential for the patient to control it. So if you love and care about them, support & motivate them to manage their blood pressure. Family members can motivate hypertensive family member to –
Be Active – The American Heart Association explains that walking briskly can lower your risk of high blood pressure. So, if you care for your loved ones, encourage them to walk regularly.
Monitor Blood Pressure Regularly – Hypertension (High Blood Pressure) is also called "Silent Killer" because it has no visible symptom from outside. So in order to fight it, there is no alternative but to check your blood pressure level on a regular basis. Don't let the silent killer win, ask your family member with high blood pressure to keep a log of their blood pressure measurements and check it regularly. The diabetic family member can use CircleCare App for managing the blood pressure records and family members can remotely monitor it and get the peace of mind by knowing that their blood pressure is under control.
Take Medication On time – Skipping hypertension medicines can increase risks of heart attack and stroke (brain attack). But due to lack of awareness and poor adherence to treatments for chronic diseases, many people skip their medicines. Family members can talk about the importance of taking meds and help the family member with hypertension to follow his or her medical regiment.
To Eat Healthily – Motivate friends and family member with hypertension to follow DASH diet (Dietary Approaches to Stop Hypertension). The diet is simple:

Eat more: fruits, vegetables, and low-fat dairy foods, whole-grain foods, fish, poultry, and nuts
Limit:  Foods that are high in saturated fat, cholesterol, trans fats, sodium, sweets, sugary drinks, and red meats.
Don't forget to check out CircleCare – The health and wellness App that motivates your friends and family to healthy in a fun and engaging way.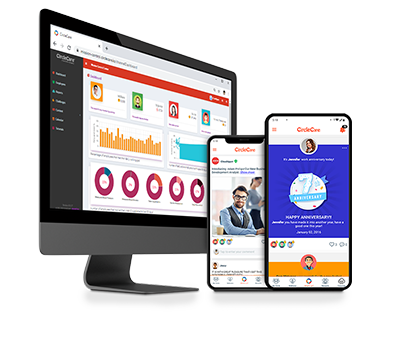 Corporate Wellness App
CircleCare
CircleCare employee engagement platform provides companies with a platform and tools to motivate their employees via positive reinforcements and rewards to establish and maintain healthy lifestyle choices.