5 Ways Corporate Wellness Apps Supports Employee Wellness
What is a corporate wellness app? Corporate wellness apps are applications used for employee health and wellness services that may be available on mobile, PCs, and more.
If you're an employee and is having worries about your health, thanks to modern technology, you'll now be able to download apps to help you when you're having trouble with your health. Still, you should go to the doctor for a check-up when you don't feel well.
Now, if you found your ideal app to track your health, how can it help you through your work and personal life? What do they do in terms of supporting you as a person and employee? If you want to learn what they do to assist you, listen up.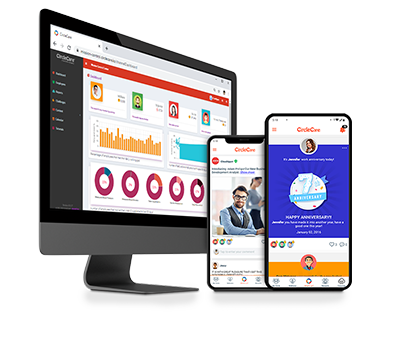 Corporate Wellness App
CircleCare
CircleCare employee engagement platform provides companies with a platform and tools to motivate their employees via positive reinforcements and rewards to establish and maintain healthy lifestyle choices.
Here are the topics that we're going to focus on today: Engagement and collaboration, Healthy diet and nutrition tips, Track and achieve health goals, Positive reinforcement and rewards, and Chronic Disease Management. All of these features are vital for a good corporate wellness app. First, let's focus on engagement and collaboration.
Engagement and Collaboration
When you and your co-workers are encouraged to stay healthy, it drives you to keep your workplace clean and allows you to collaborate with each other. Without you worrying about your health too much, you would be able to improve your productivity.
A Healthy Diet and Nutrition Tips
With the help of your corporate wellness app, you'll know when you're eating something too much, and you'll be able to get news about nutrition tips and proper diets from your app. Because of this, if you eat healthily, you'll feel more energized than before. You'll also be able to help your co-workers decide what they should eat.
Track and Achieve Health Goals
With this, you'll be able to motivate employees or your co-workers by doing much fun and engaging activities so that employees will be able to reach their health goals.
Positive Reinforcement and Rewards
When you use corporate wellness apps, some of them provide you with rewards. When you use this as an employee, or when you make your employees do this, there is a guarantee that they would be more productive. While using wellness apps, you'll be able to maintain healthy choices that can help you in your everyday life.
Chronic Disease Management
Something that effects your personal life affects your work life. One example of this is illnesses. To be more specific of what we're talking about, it's about chronic diseases. If you have a chronic disease such as diabetes, working with wellness apps can improve your recovery rate. By doing this, you'll be able to get rid of your illness easily, although it depends on the seriousness of the disease. With you improving your health more quickly, you'll be able to go to work more.

Using corporate wellness wellness apps is an ideal way for employees to stay active and productive during work hours and time spent on themselves. They can cooperate with each other batter and live a long life and lasting lives for themselves.
If you are in HR or you are a wellness champion at your workplace and you would like to find out how CircleCare Corporate Wellness App can take your team's health to the next level, contact us now.