8 Ways to make your workspace more productive
Having a hard time starting new projects at the office? Make the most productive use of your time at the office with these 8 simple tips to success.
Setup near a window
Make sure to set up desks as close to the window as possible, so that the natural light can come in. Natural light encourages alertness, decreases stress, improves mood, reduces electricity costs, and increases productivity in the process. Looking out the window every 20 minutes can reduce eye strain.
Consider  a standing desk setup
Research says standing desks can help combat the negative effects of sedentary lifestyle, which includes increased blood pressure and blood sugar, poor cholesterol levels, and an increased risk of cardiovascular disease. For best results, set your standing desk at about elbow height so that the elbows stays in a 90 degree position from the floor.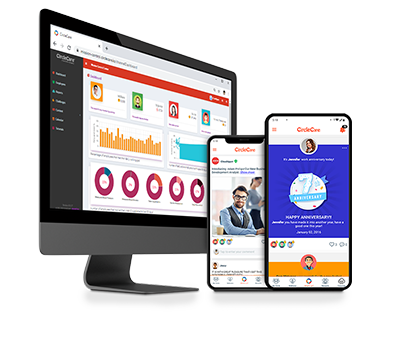 Corporate Wellness App
CircleCare
CircleCare employee engagement platform provides companies with a platform and tools to motivate their employees via positive reinforcements and rewards to establish and maintain healthy lifestyle choices.
Invest in an ergonomic chair
If you want your workforce to be more productive and healthy, then you should invest in ergonomic office chairs. An ergonomic chair can reduce physical discomfort and back pain, which could detract from the ability to stay focused on their work. 
Keep a plant(s) nearby
Living plants can increase your work performance by purifying the air in your office (which can transform your workspace into a more peaceful, tranquil, and engaging place.) 
Use a keyboard and mouse for enhanced experience
Both items help reduce strain on the wrists and arms. A non-ergonomic keyboard or mouse  can leave you feeling uncomfortable, and may negatively affect your ability to focus. 
Accessorize Strategically for a more organized workflow
A cluttered desktop can hinder focus. An organized desktop can save time because every item has a specific place (and you won't waste time looking for things).

Stock up on healthy snacks
We all know how hard it is to find healthy snacks at work, so make sure to stock up on healthy snacks. Choose snacks that can help your employees to stay fueled and productive.   
Build an engaged team
Engaged employees are the most passionate and productive ones. They always remain committed to the organization and ready to go the extra mile. Want to build an engaged and productive workforce? Try CircleCare – it provides a platform and tools to build an engaged and healthy workforce.