Omega-3 fatty acid rich foods and their health benefits
Omega−3 fatty acid
(Also known as ω−3 fatty acids or n−3 fatty acids)
Omega-3 fatty acid is a kind of polyunsaturated fat that is good for your health. It is incredibly important for the growth and development of our brain and body.
Considered essential fatty acid
Our body is capable of producing most of the types of fats it needs from other fats or raw materials. But when it comes to omega-3 fatty acids, our body can't produce it on its own. That is the reason Omega-3 fatty acid is considered an essential fatty acid.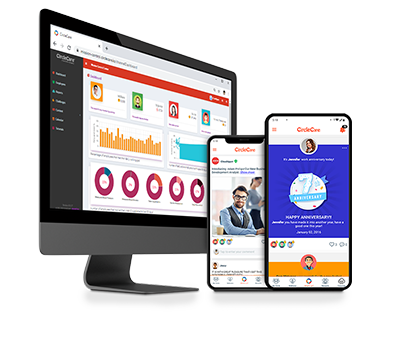 Corporate Wellness App
CircleCare
CircleCare employee engagement platform provides companies with a platform and tools to motivate their employees via positive reinforcements and rewards to establish and maintain healthy lifestyle choices.
Health benefits of Omega−3 fatty acid
This essential fat has numerous benefits to our health:
Omega-3 fatty acid helps reduce blood pressure and cholesterol level.
Good for heart health.
Help reduce the symptom of PMS.
Omega-3 helps reduce cancer.
Great for eyes.
Keeps your skin healthy.
Reduces the risk of heart disease.
Prevent diabetes
Soothe the symptoms of Rheumatoid Arthritis.
Protects your brain.
What are omega 3 fatty acids foods?
Fish: Mackerel, Salmon, Herring, Tuna, White Fish, Sardines, Anchovies.
Seeds & Nuts: Walnuts, Chia Seeds, Flax Seeds, Hemp Seeds, Natto, Pumpkin Seeds.
Oils: Cod Liver Oil, Salmon Fish Oil.
Vegetables: Basil, Broccoli, Spearmint, Brussels sprouts, Cauliflower, Kale, Spinach.