Lose Weight and Increase Work Productivity with An Effective Corporate Wellness Program
It cannot be denied that all of us want to be healthy and fit. However, due to some circumstances, we forget to maintain our health and fitness goals. Overweight is not healthy. It can also lead to heart complications such as stroke, high blood pressure, and other health issues. With this, you must do something to lose weight and increase your work productivity. Among the best ways to support this aim is to get an effective corporate wellness program. With this, you can remain healthy despite your hectic schedule at work and other daily activities.
Achieving your health goals requires motivation
If you wish to achieve your health and weight loss goals, you need a strong motivation. You must have a burning desire to attain the life you want. You must remember that nothing is impossible if you put consistent effort and hard work to it.
Meanwhile, with the continuous innovation of technology, there is an available corporate wellness program app that can help you to transform your weight loss goals effectively and quickly. If you want a more innovative corporate wellness app, you can try the CircleCare Corporate Wellness Program. It comes with amazing features that will keep you motivated in losing weight. With this, you can increase your confidence since you have more chance of attaining your dream body shape.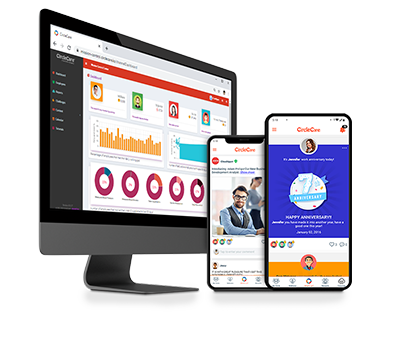 Corporate Wellness App
CircleCare
CircleCare employee engagement platform provides companies with a platform and tools to motivate their employees via positive reinforcements and rewards to establish and maintain healthy lifestyle choices.
Increase your work productivity with a corporate wellness program
It is natural for everyone to want to increase their work productivity. However, due to several factors such as overwork, health issues, and other personal problems, your work efficiency can be reduced. With this, you must do something to improve your work productivity.
If you wish to live a healthy and satisfying life, you must apply discipline to yourself. Even more important, you must also have a corporate wellness program that will remind you about your goals. It depends on your preference, on what lifestyle you are going to choose. With the help of a corporate wellness program app, you can experience the following benefits:
Corporate Wellness Program App Features
A corporate wellness program app is a simple platform that allows the users to develop healthy living habits such as being more active, staying aware about diet, taking medications on time, nutrition, disease management trends, and more.

With this health program, you can improve not just your productivity at work, but also your overall health. With the use of the app, you can stay on your top shape despite your busy schedule. It can also improve your confidence and well-being.
Meanwhile, there are several corporate wellness program apps in the market. So, you must make sure to use the best one that can meet your needs. If you desire to get the best results for your health and work productivity goals, then it is a wise decision to choose the CircleCare Corporate Wellness Program. They have the best features that will help you to stay alert and busy improving your life in different aspect like health, work efficiency and more. Choose CircleCare Corporate Wellness Program today!