How to Incorporate Technology into a Corporate Wellness Program
Are you trying to create a workplace where your employees can maintain good health and a high level of productivity? Then, incorporating technology into a corporate wellness program can do that for you.
We are already living in a digital world, so it is not surprising why most companies already implemented wellness programs for their employees. This program will not just improve employees' health and productivity, but also develops employees' loyalty while reducing disability costs and high absenteeism rates. Thus, employees can also improve their physical fitness, stamina, self-esteem, and well-being and lower stress levels which can be beneficial even to the employers.
As technological advancement comes in, making employees get involved in corporate wellness programs is easier and enjoyable. From gamification to device app, employers can choose which strategy can match the need of their employees. Wellness programs with technology trend can also improve employee's retention over time.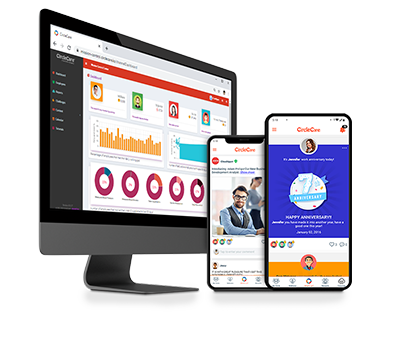 Corporate Wellness App
CircleCare
CircleCare employee engagement platform provides companies with a platform and tools to motivate their employees via positive reinforcements and rewards to establish and maintain healthy lifestyle choices.
In this article, you will learn the effective ways of incorporating technology into wellness programs. This way, you can be sure that your goal for improving your employees' health and well-being can be achieved more effectively.
Know Your Workforce
Knowing your workforce is the first key to incorporating technology into a wellness program. Then, you also have to get familiar with their preferences and needs. If the main target of your wellness program is to motivate your employees, you can consider CircleCare which offers corporate wellness program app. The app can help you motivate your employees through rewards and positive reinforcements to promote healthy lifestyle options.
Identify the Best Corporate Wellness Program
After understanding the abilities of your employees in managing their health, next is to identify the most suitable wellness program for your company. This is to help you capture the attention of your employees to take an effort in participating in the program you want to implement.
If you want to combine technology to your chosen wellness program, make sure that the technology trend offers a wide array of useful tips about the current nutrition and diet trends, engaging yet fun way to obtain health goals, and on how to achieve an active and healthy lifestyle while staying productive in the workplace.
Introduce Technology Trends
Today, people are getting more engaged in different devices where they want to stay updated with the latest happenings across the world. And, you can use this to promote more effective health engagement.
With an organized plan and a clear goal for your corporate wellness program, introducing different technology trends is your next step. Technology trends like wearable, gamification, app, and social media can help you obtain wellness innovations.

Using technology to make corporate wellness programs more effective enables employers to review the progress of their employees towards health goals while promoting real-time support.
To bring technology into your wellness program, you can take advantage of CircleCare. Motivate and educate your employees on healthy living through steps tracking, engagement, and medication reminder via app, health and nutrition tips as well as collaboration via private corporate feed. Know more by clicking this link https://www.mycirclecare.com/corporate-wellness-app/.