Although there is no known treatment available at this moment to cure Alzheimer's disease, constant medical management can slow down the symptoms of the disease and improve quality of life for individuals living with Alzheimer's disease. The currently available treatments for Alzheimer focuses on several different aspects:
Helping people maintain mental function.

Managing behavioral symptoms.

Slowing or delaying the symptoms of the disease.
Let's take a look at some of the most common treatment options available to make life easier for Alzheimer patients:

Take Regular Medications
There are certain medications may be suggested by doctors for some people with Alzheimer's to temporarily reduce some symptoms and slow down the progression of the condition.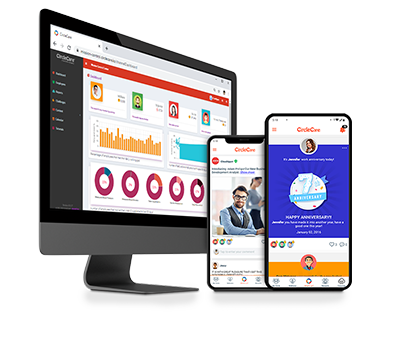 Corporate Wellness App
CircleCare
CircleCare employee engagement platform provides companies with a platform and tools to motivate their employees via positive reinforcements and rewards to establish and maintain healthy lifestyle choices.

Follow Healthy Diet
Diet low in fat and rich in fruits like berries and dark-skinned fruits, green leafy vegetables and healthy drinks is beneficial for Alzheimer's patients. Drinking several full glasses of liquids like water, healthy shakes and smoothies are believed to be very effective to reduce few symptoms. Patients with Alzheimer's must avoid fatty foods like butter, meats, beverages with caffeine, which can increase restlessness, interfere with sleep and trigger the frequent need to urinate.

Be Physically Active
Find it hard to make some free time? check out some simple but effective activities you can do anytime, anywhere you want. Any movement would be better than sitting still. Pick an activity you enjoy dancing with music. Walk while you talk, use a portable phone or wireless headset and walk around the house as you carry on conversations. Vary your walking workout by climbing the stairs at home or work. Even short amounts of extra stair-climbing improve cardiovascular health. Start out by adding just one or two extra trips up the stairs each day, then increase.

Keep Moving Your Body Parts
If you do desk work, like working in front of a computer,  just roll your shoulders and stretch your neck when sitting in front of the computer. Stay fit in the kitchen, vacuum or wash the floor more often when you can't be active outside. Simply be active for 10 minutes a day can improve your heart-lung function and blood circulation, reduce the risk of developing some chronic diseases later in life.


Exercise Regularly
For people with Alzheimer, physical exercise should be continued for as long as possible as it would help to prevent muscle weakness and other health complications.

Play Brain Games
Brain games and memory exercise can help patients stay mentally active. Keeping the brain active seems to increase its vitality and may build its reserves of brain cells and connections. Activities like reading, writing, playing chess, solving crosswords and puzzles keep our brains active.