How To Increase Productivity At Work?
No matter how interesting your career is, it can be hard to maintain your motivation and enthusiasm for a job that you do every day of the week, especially if you work from a fixed desk, without moving for much of the work day. However, by following some of the tips below, you should be able to stay happy, focused, and increase productivity.
Have A Plan
Create a daily plan when you arrive at work in the morning, and a list of important tasks you wish to complete. Get there 15 minutes early so you can do this without interruptions.
Most Productive Hour
During the first hour of each day, focus on completing the most pressing tasks. The feeling of achievement you get from crossing them off your list will help to keep you motivated for the rest of the day.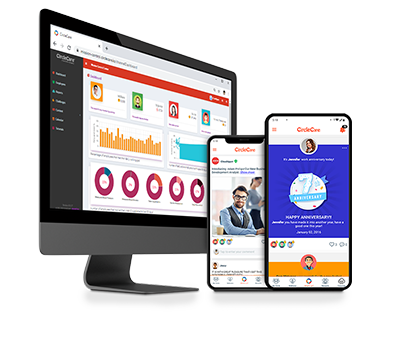 Corporate Wellness App
CircleCare
CircleCare employee engagement platform provides companies with a platform and tools to motivate their employees via positive reinforcements and rewards to establish and maintain healthy lifestyle choices.
Take Breaks
Small breaks spread throughout your working day can help you to stay fresh and keen. Everybody needs a little time out, during which they can kick back and relax, thinking about something other than work.
Time Chunking
Allocate specific periods of time to various tasks. Alternate between tedious work and things you genuinely enjoy; doing so helps your mind does not start to wander.
Rock The Clock
In addition to switching between tedious and interesting tasks, you can use your time at work more effectively by allocating short periods of time to large projects rather than trying to finish them in one go.
Organize Your Email
Make good use of folders and filters to organize your emails. The goal is to keep the number of new messages in your primary inbox to a manageable number: only those emails that are truly important.
Listen To Music
Low-volume background music can help to cover distracting noises from co-workers and keep your mind in a relaxed, productive state. Choose neutral tunes that will not distract you from your work.
Drink Up
Keep a personal water bottle with you so that you can have a sip whenever you feel thirsty. Drinking plain mineral water is one of the best ways to stay hydrated. This, in turn, will ensure your brain is functioning efficiently at all times.
Leave The Desk For Lunch
Tempting as it may be to eat a snack at your desk when you are snowed under, this practice can negatively impact your productivity. A change of scenery will be beneficial and will leave you feeling refreshed, ready for a productive afternoon.
Keep It Professional
Answering a couple of personal emails while you are at work may not seem like a big deal, but it is easier to stay focused on work if you keep your private and professional lives completely separate.

Spend a little more time thinking about how you structure your work day and you should find it much easier to be consistently productive. A few minutes planning can save hours of wasted time throughout the rest of your work week.
If you are in HR or you are a wellness champion at your workplace and you would like to find out how CircleCare Corporate Wellness App can take your team's health to the next level, contact us now.