How To Improve Employee Medication Adherence & Why Its Important?
Healthcare is, indeed, important. If you are an employee or a busy person, you have the right to know, and you must know the benefits that you would have. One thing you must know that can contribute a lot to your healthcare benefits and well-being is by knowing facts about employee medication adherence.
What is Medication Adherence?
As defined by the World Health Organization, medication adherence is the extent wherein a person's behavior agrees with the recommendations of their health care provider. It is the employee or person's adherence to given prescriptions. An example of this is a doctor prescribing an employee or a person to take medicine for a certain dose and how many times a day he/she would have to take it. Medication adherence to be put in the patient following the directions on how or when to take medication as prescribed by the doctor or as written on the label by the pharmaceutical company as written on the label. Sadly, non-adherence is growing nowadays.
Difficulties when it comes to Medication Adherence
Medical or medication Adherence is a complex growing problem that can vary to medical and health illiteracies, age, gender, poor relationship to provider, cultural beliefs, memory loss, the lack of a patient's social support, the barriers in medical care, adverse medication side effects, the number of medical prescriptions a person is in, and financial stressors according to NIH, WHO, and CDC.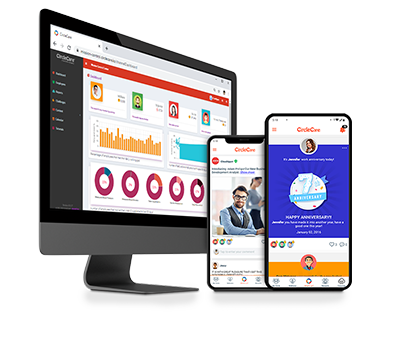 Corporate Wellness App
CircleCare
CircleCare employee engagement platform provides companies with a platform and tools to motivate their employees via positive reinforcements and rewards to establish and maintain healthy lifestyle choices.
The low health literacy is demonstrated in the year 1992. According to a study by the Arizona of University that focused on the patients who were enrolled to Medicare, it showed that the summed total of healthcare costs for the patients having low health literacy is now 4 times higher than the number of patients with great health literacy. Inadequacy to health literacy is considered as one of the notable issues being faced by the United States and is a high contributing factor to the problems when it comes to medical adherence.
Sometimes it is important to realize that the issues regarding medical adherence are connected to the person or patients desire not to be reminded or get their mind off of their current health problem and the condition. Before this, it is not surprising to find that a higher number of medical non-adherence are from those patients who are symptom-free.
We now live in a world that has many medical breakthroughs, and that can find a cure for untreatable treatments that may exist and some treatments that are already is existing and rapidly is produced all thanks to technology and other various innovations. This is why physicians find it sad and disheartening that almost half of the individuals or patients do not receive that right treatment and medication because of non-adherence.
There are three forms of Medication Non-Adherence, according to the CDC (Center for Disease Control). The first is for patients who don't initiate their treatment, the other is skipping, delaying, or either taking too much of the prescribed medication and the last one is someone who wants or already discontinues his/her treatments.
You might also like to read: Importance of Taking Medications on Time
How does employee Medication Adherence work?
When you are already an employee, of course, balancing financial needs and finding cost containment solutions are hard because you have to earn it. One doesn't know that saving up can be the cause of losing tens of thousands of dollars, like non-compliance to medication adherence.
Non-compliance or not following to medical adherence can cost you utmost the highest percent of chance of being hospitalized if compared to just following your prescribed regimens. To some, it may be simple enough that medical adherence is just taking the prescribed medication doses, knowing how many times a day, and following it every day…no. Medical adherence is a complicated topic that has many complicated causes that can be hard to treat with one wrong move. This non-adherence is indeed a problem that unfortunately doesn't answer to simple solutions. However, employees must know and understand how they can contribute or be of help to this problem and how it can help in improving their budget.
CircleCare on Employee Medication Adherence
Thankfully on CircleCare, we give importance to helping people/employee's non-adherence. We have developed an app that can help one develop a healthier diet and lifestyle, knowing more about diet and nutrition trends, helps the user be more knowledgeable on disease management, and the app also helps the user be active and keep track of their medication time when they have prescriptions.
With CircleCare providing you this platform, medical no-adherence can little by little be solved. Through our app, we can help you be reminded of how vital healthcare is especially to those who have jobs that are too hectic that they don't have the time to dwell more on their well-being. With having our app, keeping track and being reminded of healthcare cannot easily be missed.
Why is Medication Adherence a Criticality and Priority?
As mentioned, medical non-adherence is a big problem in the US, and results show that the costs are clocked at $290 Billion spent each year, which represent about 13 percent of all the healthcare costs. This is a distressing problem for those who are self-insured because medical non-adherence may result in an additional financial burden. Being a critical problem, companies and employers think and find ways of preventing non-adherence to medication.
Research and studies show that medical adherence can both save people from financial burden, and it can save lives. Employees may not have realized or know the benefits that come with medical adherence, how crucial it is to really stick to their medical regimens, and how non-adherence can significantly affect their course of healthcare. They have no idea that non-adherence to medication or abstinence to alcoholic drinks (or such cholesterol related intakes) can cost them substantially. Employees who neglect this can be affected and can cause poor office performance and lack of healthcare.
Studies are showing the unchanged percentage, 20-30 percent of prescriptions that were not filled, and an average of 50 percent whose medications for chronic diseases were not filled. CDC reports show that 50 percent is also the percentage of those who are non-adherent most of the time when it comes to taking prescribed medications.
You might also like to read: I forgot to take my medicine, What should I do?
Possible Solutions to practice employee Medication Adherence
To encourage employees to pay attention to adhere to their medications, some employers are seeing the elimination or reduction of copayments for those employees with prescriptions for chronic disease (diabetes, high blood pressure, high cholesterol, etc.) as a solution to making employees adhere to their medications. Some companies, to prevent the reason of "forgetfulness" to medical adherence, develop tools that remind people to take their medications like in the form of alarms that are triggered once a person doesn't take his/her medications.
When it comes to the employers who too lack idea and knowledge about the criticality of medical adherence can try to post informative sheets in their workplace, or conduct seminars during breaks and send emails of recaps or summaries of the topics tackled and even send it to those who missed it for them to be informed as well.
Another new on-going development by the Center for Connected Health is a pill bottle being topped with a special cap that has lights and sounds to remind patients when there is a time that they would forget to take the medication. To add, this cap can share the medical adherence data to the doctors and some close friends if the patient wishes to do so. Based on a study observing its effectiveness to medical adherence, it can be increased by up to 27% when these caps are used.
There is a big chance that few people are taking their time to read their medication sheets that comes with the medicines from the pharmacies. By employees being encouraged to read them, can help them catch and be guided with their possible prescriptions. An employee can also go to their HR if they are inquisitive about their healthcare benefits. This can also help them increase their interest in adhering to their medications.
About CircleCare
CircleCare is a company that is dedicated to healthcare. We developed an app or a platform that can increase the chance of better health and also medication reminder features for the users.
The CircleCare app includes features that will help in managing and keeping complete track of employee's health system that comes with automatic step counter for clocking blood pressure and a blood sugar log module to monitor their blood sugar levels. The CircleCare app is also built in with a medicinal alert to keep employees updated and have a well-maintained healthcare.

Employers can also send rewards through this app that can encourage employees to remain engaged and active with their medical regimens. This app has so-called "CarePoints" that employees can use to redeem awards given by their company or organization and CircleCare partnering networks. They can also send badges or appreciation awards to their employees who have stuck to their medications. In this way, employees are encouraged and become more motivated to maintain their medications.
We, at CircleCare, want to be part of the change and aims to take part in preventing medical non-adherence. This tool that we provided is platforms that can make our goals come to life.