How to Support and Manage Employees with Chronic Illness
The modern workplace has a complicated environment, which can be a headache for employees with chronic illness. For employers, managing this workforce can be tricky as well.
The failure to handle this kind of team can result in a delayed delivery, poor quality manufacturing product, below par performance, or inefficient productivity. It can also affect your business, revenues, and return on investment.
But there are ways to support or manage your employees with a chronic condition like a pro. Giving them the perfect accommodation is a great start. While they can get their job done with a smile, you can comply with the Americans with Disabilities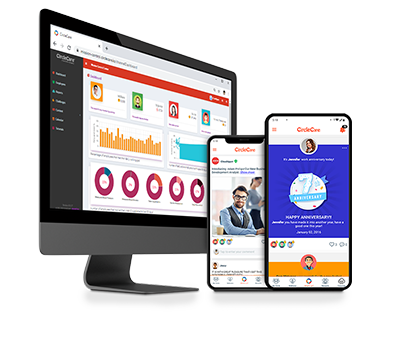 Corporate Wellness App
CircleCare
CircleCare employee engagement platform provides companies with a platform and tools to motivate their employees via positive reinforcements and rewards to establish and maintain healthy lifestyle choices.
Here are the experts-recommended tips to bear in mind:
Have an Open Conversation
The Equal Employment Opportunity Commission recommends business owners to take advantage of an interactive process to be compliant with the ADA. This means employers need to work with their professionals with disabilities who ask for accommodations. The U.S. Department of Labor's Job Accommodation Network can be a helpful resource for you.
Don't Forget to Define the Job Description
As an employee, it's also your job to understand your employer's business needs. Studying the essential functions of your position is likewise necessary. Under the ADA, employees are obliged to perform only their duties. With a well-written job description, it can enable both the employees and the management to avoid a conflict or misconception in the future.
Go Beyond your Comfort Zone
When supporting and managing employees with chronic illness, it's wise to be experimental. Business owners who think outside the box and take the risk will have the edge over the others. Incorporating an application like CircleCare App into your business is good to go. For those who are unfamiliar with this application, it is specially designed to manage employees' chronic condition. But how does it work? It can serve as a great medication reminder. It also features blood pressure & blood glucose log keeping, and steps are tracking.
Listen to their Suggestions
Supporting and managing employees with chronic illness can sound simple. But the truth is that it can be nerve-wracking. The secret here is to listen to your employee's suggestions. Since they know what they can and cannot handle, they are more likely to accept the accommodations they propose.
However, don't reject an unworkable offer right away. Listen to what they say. Explain why their suggestions won't work. Then, find an alternative.
Help them Stay Connected
Employees with chronic illness tend to feel isolated from their colleagues. It's normal. As an employer, it's your job to make an extra effort to include them in social events or meetings. Also, keep in touch with them regularly. That way, they will feel more valued, increasing productivity and effectiveness.
When you're in search of another solution to manage your chronically ill employees, CircleCare App has got your back. It leads to active engagement, rewards employees for achieving health goals, and more.

For further details, please feel free to contact us. We're happy to serve you!