Easy Arthritis Exercises Guideline for Joint Pain Relief and Flexibility
Exercise and various types of physical activity can be very useful for arthritis patients. Not only they are beneficial for relieving pain, but they also increase the flexibility of joints and improve range of motion. But it is highly recommended to take proper suggestions from doctor and physical therapist to start any type of exercises if anyone is suffering from arthritis. There are several physical exercises are usually suggested for the arthritis patients depending on the current condition and types of arthritis.
What are the best arthritis exercises?
Not all exercise and physical activity are useful for everyone. For example arthritis exercises for seniors are typically less intensive compared to others. Some can do more harm than good. Here are some of the most common types of physical exercises guidelines described below for arthritis:

Range-of-motion exercises
These types arthritis exercises like spreading fingers apart, bending the wrist, leg rotations, straight leg raises, and trunk rotations will help to increase the ability to move joints through their full range of motion. These exercises can be done daily.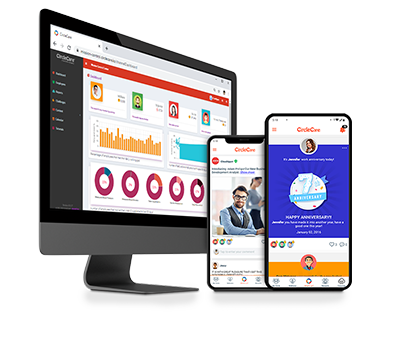 Corporate Wellness App
CircleCare
CircleCare employee engagement platform provides companies with a platform and tools to motivate their employees via positive reinforcements and rewards to establish and maintain healthy lifestyle choices.

Strengthening exercises
These types of exercises help to build strong muscle that helps to support and protect joints. Strengthening exercise involves repeated muscle contractions like weight training until the muscle becomes tired.

Aerobic exercise
Aerobic exercises help with overall fitness and improve cardiovascular health. These types of exercise like walking, cycling, swimming are helpful for arthritis.

Warm-Water Exercise
The warm-water arthritis exercises involves exercising in a pool, where water usually heated. There are several ways of warm-water exercise, a physiotherapist can suggest suitable types of exercise depending on types of arthritis.

Tai Chi
Tai Chi is a Chinese martial art technique. There are many styles of it and most are suitable for people with arthritis. Practicing Tai Chi is believed to be an effective arthritis exercises for people with all types of arthritis and other musculoskeletal conditions.

Yoga
Yoga comes with two very useful benefits for arthritis patients. Number one, by practicing deep relaxation techniques one can strengthen the immune system. Benefit number two is the relaxation from joint stiffness and improved mobility caused by gentle stretching done during yoga.  "Avoid power yoga, hot yoga, and flow, which can increase internal heat and put excessive pressure on the joints," cautions certified yoga specialist Robin Rothenberg of Essential Yoga Therapy in Fall City, Washington.

Water Aerobics
Water aerobics or exercises like swimming and water walking are becoming increasingly popular nowadays as they don't put stress on your joints. Since water provides 12 times more resistance than air, the body weight does not put as much pressure on your joints and give you the opportunity of strengthening and building muscle.  

Stretching
Stretching of hands, shoulders, knees and foots can be really useful in the morning since waking up with stiff joints or joint pain is a common complaint from arthritis patients. It only takes a few minutes for some stretching to warm up your joints and to get the best result do it every day. Regular stretching keeps your joints lubricated and gives you a wide range of motions.  


Zumba
Zumba – is the fitness program inspired by high energy Latin dance moves that alternate fast and slow rhythms with resistance training. It increased both strength and aerobic capacity for arthritis patients. Zumba programs like Aqua Zumba and Zumba Sentao not only improves the patient's range of motion, also improves their mental wellbeing.
Wanna learn more about arthritis management or share your experience with other people with arthritis? Download CircleCare App today and join arthritis public channel!