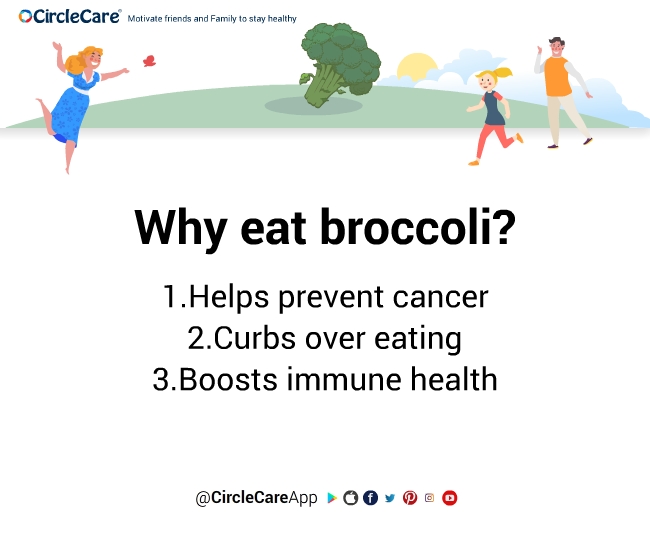 Help prevent cancer: numerous studies have confirmed that cruciferous vegetables such as broccoli, are rich in nutrients, including several carotenoids (beta-carotene, lutein, zeaxanthin) which can help prevent cancer.
Curbs overeating: Broccolis are low in calories, but high in protein – One cup of broccoli has as much protein as a cup of rice or corn.
Boosts Immune Health: It is rich in nutrients, including several carotenoids which strengthen the body's immunity.
Fight Diabetes with broccoli: since it is a low sugar food with high fiber, it keeps the insulin use to a minimum.
Improves Brain Function: Broccoli is full of antioxidants and Vitamin K, which help improve our brain power and enhances cognitive function. It is also packed with Vitamin C and iron which provide protection against free radicals and heavy metals that can damage the brain.