How to support a loved one after an accident
Watching a friend or family member suffer as a result of an accident can be devastating and it can be hard to know what to do or say to support them. As well as physical injuries, they might also be suffering from mental health effects, especially if an accident or injury has transformed the way they live their life. 
However, there are ways in which you can help and support a loved one through these difficult times. 
Help them physically 
Depending on the accident, your loved one might be suffering some serious physical effects including pain or reduced mobility. This can make even the smallest of tasks difficult and they might need help with aspects such as getting dressed, making meals or moving around the home.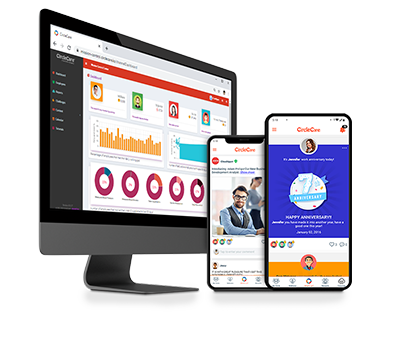 Corporate Wellness App
CircleCare
CircleCare employee engagement platform provides companies with a platform and tools to motivate their employees via positive reinforcements and rewards to establish and maintain healthy lifestyle choices.
It's important to be patient with them and offer your support if and when they need it. It can take time to recover so getting used new routines can be a big step to start with. 
Try moving things around to make the daily routine easier for everyone. This might mean setting up a dedicated downstairs room for your loved one to sleep in until they become more mobile or providing easy access to necessities such as the kettle and meals. 
Give them space to talk
If your loved one has suffered a severe trauma, they might also be dealing with mental health effects, which can sometimes include flashbacks and panic attacks. This can be difficult to deal with, especially if you're close to the person, but it can be helpful to allow them time and space to talk if they feel like it. 
However, don't push them until they're ready and let them know that their feelings are valid and accepted. 
Assist with legalities 
It can be overwhelming to deal with an array of paperwork after a traumatic accident so offer to help with aspects such as any sick pay entitlement, bills that need paying and any insurances. 
Making a claim, such as a brain injury claim after an accident, can sometimes help people on the road to recovery. So, offer to assist with any legalities to make this a bit less daunting if it's something your loved one chooses to pursue. 

Take care of yourself 
Looking after a loved one can sometimes mean you end up neglecting yourself. But it's important to stay healthy, get enough sleep, eat well and give yourself a break. These factors will mean you're better able to care for your friend or family member. 
It's also a good idea to try and share the caring responsibilities with another trusted person, if possible. This can help alleviate the pressure on you and make sure you're fully present when you are around.