How to prioritise employee health through office design
As an employer, it's your duty to look after the welfare of your employees. This will ensure they can work to the best of their abilities and their health is never at risk when they step foot in the office. If you can guarantee this in your office, then your employees are likely to have fewer sick days, so they can complete work for you on time. 
One of the first things you must do to prioritise your employee health is to optimise the design of your office so that it promotes healthy living and there aren't any dangers for employees to worry about. This can be a huge problem at many workplaces across the UK with more than 1.8 million work-related illnesses or injuries affecting people in 2021/22. 
Don't let your office become another that's contributing to statistics like these and ensure your office is designed to support your staff members and keep them healthy whilst they complete their tasks.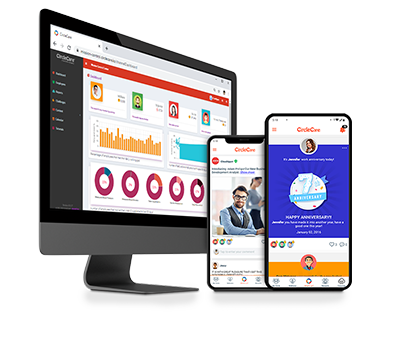 Corporate Wellness App
CircleCare
CircleCare employee engagement platform provides companies with a platform and tools to motivate their employees via positive reinforcements and rewards to establish and maintain healthy lifestyle choices.
Not sure how? Our guide below has several suggestions that you can consider implementing into your building. Read on to find out more.
Promote healthy eating 
Although it may seem like a small gesture, offering free fruit is actually a huge benefit to many UK workers. This means they can get their 5-a-day in and won't have to spend extra money on food to get them through the day. 
To be as inclusive as possible with this scheme, try to have a range of fruits available. This will ensure there's one for everybody's individual tastes and people with allergies can find a fruit that they can eat too.
Make your kitchen safe
Having a kitchen also means your staff members can prepare food on a budget and won't have to buy overpriced meals from nearby cafes when they visit the office. Keep your safety standards up to scratch with this, however, or you could create potential hazards by accident. You can do this by installing extractor fans and other necessary health and safety features that prevent injury in the kitchen area. 
Relaxation areas 
Workplaces can be stressful and as a good employer, you should encourage your employees to take regular breaks to prevent fatigue from stressful working situations. You should create a relaxation room to help with this. This should be a place where people can switch off from work for 5-10 minutes, so add a TV, table tennis table and comfortable sofas.

Let the light in 
Natural light improves mood and increases productivity, which means you should be trying to get as much in as possible to keep your staff happy. Do this by installing large windows that let the sun shine into your workspace.