Healthy Aging: Promoting Wellness and Independence with Medicare Advantage Plan
Aging is an inevitable part of the human experience. While it may seem synonymous with decline and limitations, it doesn't have to be. With the right approach to healthcare, support, and resources, healthy aging can be a reality for everyone.
In today's fast-paced world, where advancements in medical science and technology have revolutionized healthcare, numerous options are available to help individuals navigate the aging process with grace and vitality.
One such option is the Medicare Advantage Plan, a comprehensive and innovative program that provides various benefits. In this article, we'll explore the vital role that Medicare Advantage plays in supporting older adults in their pursuit of a healthy lifestyle.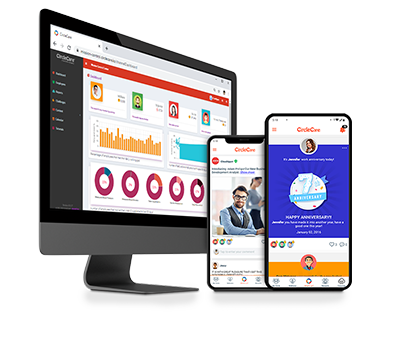 Corporate Wellness App
CircleCare
CircleCare employee engagement platform provides companies with a platform and tools to motivate their employees via positive reinforcements and rewards to establish and maintain healthy lifestyle choices.
Understanding Medicare Advantage Plans
Medicare Advantage Plans, or Medicare Part C, are private health insurance plans approved by Medicare. These plans provide an alternative way to receive Medicare benefits by combining the coverage of Parts A (hospital insurance) and B (medical insurance) into a single plan.
This integration allows individuals to manage all their healthcare needs through a single insurance provider. Medicare Advantage Plans have specific enrollment periods, require you to live in the plan's service area, and may have provider networks.
Additionally, costs include premiums, copayments, and deductibles. It's important to review plan details, compare options, and consider your healthcare needs before enrolling to make an informed decision when comparing medicare advantage plans.
Promoting Wellness for Healthy Aging
Medicare Advantage Plans promote wellness and healthy aging through comprehensive coverage of preventive care services. These plans understand that prevention is the key to maintaining optimal health and independence as we age.
They offer a range of preventive care services to help individuals stay ahead of potential health issues. 
Annual Wellness Visits And Screenings:

Medicare Advantage Plans prioritize preventive care by covering annual wellness visits, where you can discuss your overall health and any concerns with your healthcare provider. 
These visits may also include screenings for various conditions, such as blood pressure, cholesterol levels, diabetes, and cancer.
Vaccinations and Immunizations:

Staying up to date with vaccinations is crucial for healthy aging. Medicare Advantage Plans often cover recommended vaccines, including flu shots, pneumonia vaccines, and other immunizations to protect against infectious diseases.

Health Risk Assessments:

These assessments help identify potential health risks and provide personalized management guidance. 
In addition to preventive care, Medicare Advantage Plans offer a wealth of health promotion programs and resources to support healthy aging. 
Chronic Disease Management Programs:

Medicare Advantage Plans recognize the importance of effectively managing chronic conditions. They may offer specialized programs and resources for individuals with diabetes, heart disease, arthritis, and asthma. 
These programs often include education, healthcare professionals' support, and self-management tools.
Fitness and Exercise Classes:

Staying physically active is essential for maintaining health and independence. Medicare Advantage Plans frequently provide access to fitness and exercise programs, such as home exercise kits, group classes, and gym memberships.

Nutrition Counseling and Healthy Eating Support:

A balanced diet is vital to healthy aging. Medicare Advantage Plans may offer nutrition counseling services, allowing you to work with registered dietitians who can guide you on healthy eating, meal planning, and managing dietary restrictions.
Additional Benefits and Programs
Access to comprehensive healthcare services is essential for promoting wellness and independence in older adults. While Medicare Advantage Plans offer robust coverage for medical needs, they often go beyond traditional Medicare by providing additional benefits.
Vision Exams and Eyewear
Medical Advantage Plans often cover annual vision exams, which can help detect and monitor eye conditions such as cataracts, glaucoma, and age-related macular degeneration. Additionally, some plans may offer eyeglasses or contact lens coverage, helping individuals maintain clear vision and improve their quality of life.
Dental Services
Many Medicare Advantage Plans include dental coverage, encompassing routine dental care services like cleanings, X-rays, and fillings. Some plans may also cover more extensive dental procedures like root canals or implants.
Coverage for dentures and other dental prosthetics can significantly improve oral health and restore individuals' ability to eat and speak comfortably.
Hearing Aids and Fittings
Some Medicare Advantage Plans include coverage for hearing aids, which is essential for people with hearing loss. This coverage typically includes evaluations, fittings, and follow-up appointments to ensure optimal hearing aid performance. 
Choosing the Right Medicare Advantage Plan
Choosing the right plan requires careful evaluation and consideration of your healthcare needs. Start by familiarizing the basics of Medicare Advantage Plans. The more knowledgeable you are about it, the better equipped you'll be to make an informed decision.
Then, evaluate your current health status and your future healthcare needs. Consider factors like chronic conditions, prescription medications, doctor visits, and any specific healthcare services you require.
Next, review plan options in your area. Consult with a professional who specializes in Medicare. When reviewing plan options, pay attention to the network providers. Ensure that your preferred healthcare providers participate in the plan's network.

Cost is another vital factor. Evaluate each plan's premiums, deductibles, copayments, and maximum out-of-pocket limits. Consider your budget and choose a plan that provides adequate coverage at a reasonable cost.
Moreover, consider any additional perks offered by the plans. Once you've evaluated and compared the available options, enroll in the Medicare Advantage Plan that best meets your needs.