Low carb diet increases the risk of early death & chronic illness
According to a new study shown at the European Society of Cardiology Congress regular low intake of low carbohydrate increases the risk of various chronic conditions, even early death because of type 2 diabetes, cardiovascular disease, coronary heart disease, stroke, and cancer are also among the possibilities.
Over the last few years the number of obese has increased significantly, and as an effort to lose weight, a majority of them are following different types of diet including low fat, high protein (ketogenic), etc. According to the Boston Medical Center, as many as 45 million people in the US go on a diet each year, and they spend around $33 billion on different types of weight loss products.
The primary focus of the study was to establish a connection between low carbohydrate diets and early deaths resulted from various cardiovascular disease, brain disease, and cancer. The results are based on information from almost 25,000 people that participated in the National Health and Nutrition Examination Survey between the years of 1999 to 2010. The average age of the participants was 47.6 years, and their carb intakes were calculated as a percentage. The participants were also categorized according to their body mass index to see if that makes a difference.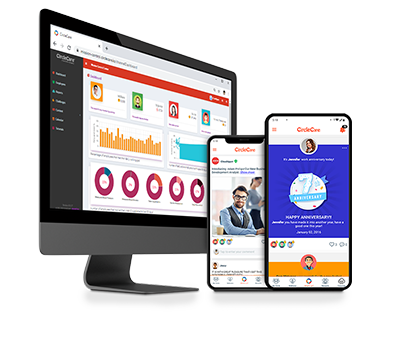 Corporate Wellness App
CircleCare
CircleCare employee engagement platform provides companies with a platform and tools to motivate their employees via positive reinforcements and rewards to establish and maintain healthy lifestyle choices.
The study found that lowest carbohydrate intake poses a 32% higher risk of early death in comparison to participants with the highest carbohydrate intake. The rate of the chronic illness was also expanded to 51% for heart diseases, 50% for the cerebrovascular issues and 35% for cancer.
The researchers suggested avoiding low carb diet because, although they help you lose some weight, and manage blood pressure and blood glucose, they seem to be harmful in the long run. The study found out that people who were on low carb diet lived four years less than people who ate a moderate amount of carbohydrate.

Another interesting finding from the study was, people who moved away from a low-fat diet to animal-based protein and fat, faced a higher risk of early death compared to those who adopted plant-based foods such as vegetables, plant oils, and pulses (lentils and beans).
For more news and updates on healthy lifestyle and eating habits download CircleCare App today!