Here's how you can get a foot detox at home!
Foot detox has gained popularity in recent years for removing toxins out of the body. It is also believed to be useful in increasing energy, offering immune support, and improving overall health and wellness.
How does foot detox work?
Foot detox is a natural way to eliminate harmful toxins and heavy metals from the body via your feet. As the air pollutions, unhealthy diet, and even free use of chemicals in beauty products are increasing, people who wish to rid their bodies of toxins originating from them are also going for detoxing options.
One of the most popular forms of foot detox in ionic detox. For this type of detoxification, ionized water molecules are used to attract and neutralize toxins and heavy metals and pull them out through your feet.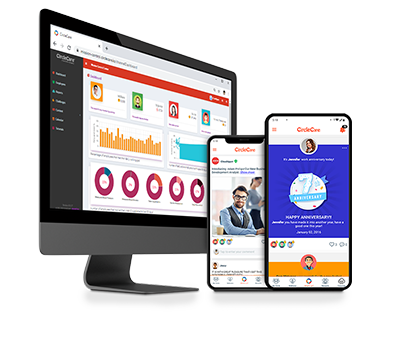 Corporate Wellness App
CircleCare
CircleCare employee engagement platform provides companies with a platform and tools to motivate their employees via positive reinforcements and rewards to establish and maintain healthy lifestyle choices.
Benefits of Foot Detox
After detoxing you will feel more loose, attentive and stress-free. Although there is no pain involved in the whole process, some people may experience a little bit of discomfort if the level of toxicity is higher in their body. Some other benefits of foot detoxing includes:
Achieve pH balance

Improve confidence

Stress and anxiety relief

Strengthens the immune system

Helps with weight loss

Types of Foot Detox
How to get a foot detox at home?
There are quite a few different ways to detox your feet, but the most popular methods are these:
Foot Soak
This is one of the most common homemade foot detox processes. All you need to do is to soak your foot into warm water with a detox mix for around 20 minutes. For making the detox mix, you will need a cup of Epsom salt, 1 cup of sea salt, 2 cups of baking soda, and several drops of lavender essential oil and mix it well. Take ¼ cup of this detox mix and fill it with warm water in a foot tub. You are all set for your 20 minutes foot detox session!
Benefits: Epsom Salt helps with aches and pains, Baking Soda balances an overly-acidic system and energizes you, Sea Salt soothes and heals open sores.
Foot Masks
A foot mask gently draws toxins through the feet to clean and soften it. It is considered to be one of the safest type of body detoxing. One such option is called Warm Pumpkin Foot Mask. To make this mask, you will need 4 oz. of canned pumpkin and a tablespoon of olive oil. Place the pumpkin in a covered dish and microwave for about a minute, then add the olive oil and blend it well until it forms a thick, creamy paste. Once it's ready to apply it to the tops and bottoms of your feet and wrap it with plastic wrap for 15 minutes.
Benefits: pumpkin has vitamin A and C to help heal dry, cracked winter skin.
Foot Scrubs
Massaging your feet with scrubs is another way to clean and detoxify them. It will not only make your feet look amazing, but also remove dead skin cells. Need a quick and easy foot scrub recipe? Take one cup of Sugar or Epsom Salt, ½ cup of Coconut Oil or Olive Oil, 10-15 drops of Peppermint Essential Oil and food coloring. Mix all of them to get this energizing peppermint foot scrub.
Benefits: It will energize you, remove dead skin cells from your feet and make your feet look amazing.

Foot Pads
Detox foot pads are real. They cause your feet to sweat, and some people believe that this process draws out the toxins from the body. To make a Foot Pad at home for detox, boil some water or apple vinegar, add one tablespoon of onion and one tablespoon of garlic with it and let them simmer for 10 minutes. After that cool it down to room temperature and put it over a piece of gauze, turning slowly, dripping and let it sit at the center of the sole of your feet. Don't forget to wrap your feet with a bandage as a dressing and make the patches work overnight.
Benefits: You will experience peaceful sleep, full of energy after the use of foot pads, as a result of the removal of toxins in the body.