53% of Americans do not have any emergency prescription plan!
According to the national poll on disaster response and preparedness, Only 35% of Americans can recall dosage of medical prescription accurately in case of an emergency evacuation from their home due to a natural disaster. That leaves the rest 65% percent of Americans who can't recall their prescription details of 53% of them do not have any emergency prescription plan.
Just like the last couple of years, the threat of a natural disaster, such as a hurricane, tornado, flood or wildfire remained at the top of concerns among Americans. A poll conducted by YouGov showed individuals concerned about natural disasters (33 percent) continues to exceed fear about terrorist attacks (15 percent), cyber-attacks (8 percent), environmental hazards (5 percent), or disease outbreaks (13 percent).
Almost half of the Americans (51 percent) believe that it is very or somewhat likely that a disaster could impact them in the next five year, and 49 percent considering it is not very or not at all possible. But after the devastation that Americans witnessed over the last few years of natural disasters, it is essential that there should be a preparedness plan for the 53 percent of Americans who do not have any emergency preparation plans in place, even though 42 percent of them are expecting an emergency situation.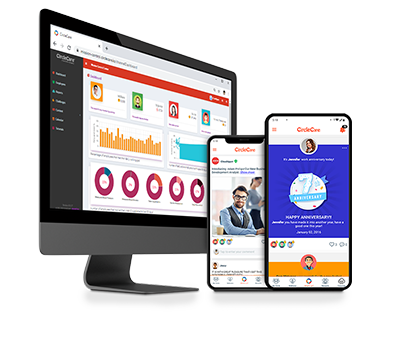 Corporate Wellness App
CircleCare
CircleCare employee engagement platform provides companies with a platform and tools to motivate their employees via positive reinforcements and rewards to establish and maintain healthy lifestyle choices.
"All levels of government must be involved for a swift and effective response and have to be sufficiently resourced to do so. Local and federal officials must also work with communities before disaster strikes to help them prepare and ultimately recover from a disaster," said Dr. Louissaint.
On a personal or family level we can take preparation for an emergency situation by making some minimal steps:
Emergency Prescription Plan
Keep a written/electronic list of the emergency prescription plan, including dosage information and keep it in a safe place. You can also use smartphone App like CircleCare to keep an electronic record of your medicine, doses, and timings.
Emergency Kit
Prepare an emergency kit with food, water, flashlights, batteries, blankets, clothing and medical supplies for either sheltering-in-place or if you have to evacuate.
A Map of Important Places
One in four Americans reported they could only go two to three days without access to these medications before they experienced an adverse effect. So to make sure you will be able to seek medical help before that add a map of where local hospitals, urgent care clinics, and pharmacies are to your emergency prescription plan.

Help Each Other
Don't forget to discuss an emergency prescription plan with the whole family so that everyone can help each other, set meeting points in case if you get scattered, and during the emergency evacuation process support elderly family members and neighbors who may need help.
CircleCare is a health and wellness motivation app with medication box feature. Using the medicine box you can add all your medicines like an electronic prescription, get timely alert for taking them and set refill reminder.