Everything About Hospital Readmissions Reduction Program
Hospital readmission rate is considered as one of the most reliable indicators of how effective, and responsible a healthcare service provider is. But this critical KPI for service quality came under limelight when the Affordable Care Act (ACA) of 2010 established the hospital readmissions reduction program. Now the hospitals have strategic incentive to improve their service quality and reduce the number of expensive and unnecessary readmissions.
Why the is hospital readmissions reduction program important?
Before establishing this program, Center for Medicare & Medicaid Service was experiencing an unacceptable 20% rate of patient readmission within 30 days of being discharged. So, they decided to incentivize the hospitals to work towards hospital readmissions reduction rate. Under the hospital readmission reduction program, they started deducting 1% of every Medicare payment to hospitals in case of re-entry within one month of being discharged. Since then they have increased the rate to 2% in 2012 and then 3% in 2014. So far the program has proven to be very much useful as the readmission rate has gone down by almost 18% by 2013.
Is it only about Medicare?
The primary objective behind this program was not only to increase medicare's profit. According to a study, this could also be financially beneficial for many governments, as well as private hospitals by taking preventive measures against readmissions. Even from a patients perspective, when they receive quality healthcare service & regular communication, it increases their confidence and trusts upon the healthcare service provider.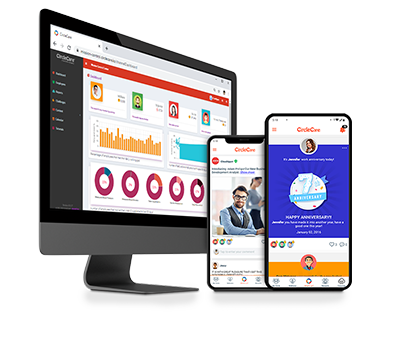 Corporate Wellness App
CircleCare
CircleCare employee engagement platform provides companies with a platform and tools to motivate their employees via positive reinforcements and rewards to establish and maintain healthy lifestyle choices.
New quality standards and measurements for readmission rates
From time to time Medicare also takes further steps and make adjustments to rules under the Hospital Inpatient Quality Reporting (Hospital IQR) program, to affect the admission rates. Under this program, CMS pays higher reimbursement rates the hospitals for meeting specific quality measurements. For example the latest claims-based estimation for readmission of heart failure patients. This measurement will take into consideration the excess days in acute care (EDAC) as a quality metric. The goal of this measure is to increase engagement and educate both hospitals and hospitalists about the post-discharge outcomes. CMS believes that this effort will inform the hospitals about what happens to the patient after they leave, as well as support the hospital's effort to optimize patient recovery process.
Hospital Readmission reduction program – Is it working?
As it's been a while since CMS started the readmission reduction program, we are beginning to see some positive results, as well as some not so positive results. Some of the hospitals are failing miserably to comply with the standards, and thereby being penalized for higher readmission rates in the prior fiscal year. As a result, hospitals are more serious about these issues and starting to take action.

St. James Healthcare, one of the hospitals that faced a penalty, has implemented post-discharge phone calls to patients within the first 48 hours of leaving their healthcare facility. They are also offering yearly post-hospitalization follow up and proving medication instruction at discharge. As a result of their effort not only the readmission rate is decreasing, patients are also pleased that the hospital is doing the right thing.
An App to reduce hospital readmission
Another effective way to educate and extend support for patient recovery process and reduce hospital readmission rate after discharge is via CircleCare App. With the help of CircleCare hospital and patients can stay connected to each other and share health updates and instructions for each other.