What are the types of Asthma?
Although Asthma is a single chronic disease, depending on the triggers and symptoms, they are commonly classified into two different types: Allergic (extrinsic) or Atopic Asthma and Non-Allergic (intrinsic) asthma or Non-Atopic Asthma. This classification is based on whether allergens precipitate symptoms or not.
Allergic (extrinsic) Asthma
This one is the prevalent type of asthma associated with allergens and usually occurs in children under the age of 18. Extraneous asthma attack causes airway obstruction and inflammation.
Non-Allergic (intrinsic) Asthma
Non-allergic asthma is not associated with allergies, and usually, this type of asthma develops on people after the age of 30. There are several types of no-allergic asthma.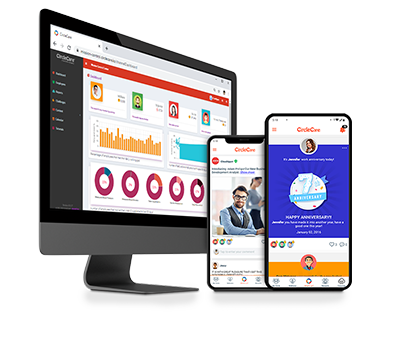 Corporate Wellness App
CircleCare
CircleCare employee engagement platform provides companies with a platform and tools to motivate their employees via positive reinforcements and rewards to establish and maintain healthy lifestyle choices.
Cough-Variant Asthma: Cough-variant asthma is another type of asthma can occur in people of all ages. Asthma associated with dry and non-productive coughing which lasts longer than eight weeks know as cough-variant asthma.
Exercise-Induced Asthma: This type of asthma occurs when the airways narrow as a result of exercise. Exercise does not cause asthma, but it can trigger this type of asthma.
Nocturnal Asthma: Asthma symptoms that occur at night are called nocturnal asthma. Usually, this type of asthma happens between midnight and 8 a.m.
Occupational Asthma: Asthma as a result of workplace exposures know as occupational asthma. The employment associated with the highest risk of problems include those who spray paint, bakers and those who process food, chemical workers, those who work with animals, welders, hairdressers, and timber workers.
Steroid-Resistant Asthma (Severe Asthma): This is a severe kind of asthma. Usually, most of the asthma patients respond to the regular steroid therapy which reduces lung's airway inflammation, but some severe asthma patients do not react with standard doses called Steroid-resistant asthma.

Aspirin-induced asthma: Aspirin-exacerbated respiratory disease, also known as aspirin-induced asthma.
To learn more about asthma and how to control it download CircleCare App now!