What happens during an Asthma Attack?
Asthma is a chronic disease that affects our airways and can cause asthma attacks. During an asthma attack, the muscles around our airways become narrow and stiff. This makes it hard for enough air to pass through and for the person to breathe normally. It usually happens because of some triggers, or factors in the environment that cause a reaction. Some of the most common triggers of asthma include airborne allergens, inhaled irritants, physical activity, respiratory infections, certain medications, etc.  
What happens in an asthma attack?
Asthma also causes mucus-making cells inside the airways to make more mucus than usual and narrow the airways. During the attack, oxygen fails to enter into the bloodstream and also the poisonous carbon dioxide could not leave the lungs and causes difficulty in breathing.
What happens If you do not receive adequate treatment for an asthma attack?
If someone does not receive adequate treatment or help for an asthma attack, they may eventually lose the ability to speak and can develop a bluish coloring around their lips. This color change, known as "cyanosis," means that the person has less and less oxygen in their blood. Without immediate assertive medical treatment in an emergency room or intensive care unit, they may lose consciousness and eventually die.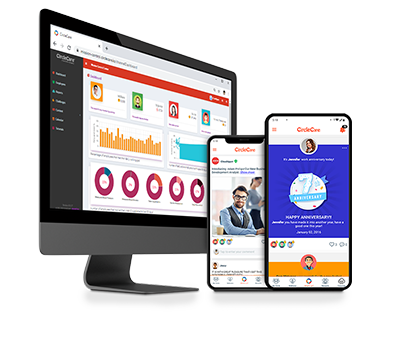 Corporate Wellness App
CircleCare
CircleCare employee engagement platform provides companies with a platform and tools to motivate their employees via positive reinforcements and rewards to establish and maintain healthy lifestyle choices.
Signs of an asthma attack
To identify or spot early warning signs of asthma look for these signs:
Wheezing

Coughing that won't stop

Shortness of breath

Tightness in the chest

Feeling out of breath

Unexplained fatigue

Frequent coughing
It is important to share these symptoms with your doctor as soon as you start to experience them. They will be able to provide you with proper care and treatment for it.

Always stay prepared for an asthma attack
An asthma attack can occur at any time, so it is best to stay ready. If you have an asthma attack and are unable to speak, a medical ID can advocate for you, which could lead to life-saving treatment. Always take breaks between tasks and avoid activities that make your symptoms worse. If your child has asthma, focus attention on the things your child can do, not on the things he or she cant.
For more health and wellness tips, videos and public opinions download CircleCare App.