The Importance of Healthcare Facility Management
You probably can't recall the last time you went to the doctor for a checkup. Like those of humans, the systems of a building wear out and need to be fixed. Buildings contain the pulmonary systems (plumbing, heating, cooling, ventilation, and electrical systems) and the central nervous system (life safety, alarms, electrical systems). Was there ever a comprehensive physical or Facility Condition Assessment done at your facility?
When it comes to healthcare facility management, the road is a long one
Building asset management is a frequent problem for most modern buildings. On the other hand, modern hospitals are frequently held to a higher standard. Hospitals are expected to provide better ADA accessibility, improve sanitation in operations, equipment, and furnishings to minimize healthcare-related infection, provide enhanced humidity control to satisfy new code requirements, and improve safety and navigation to reduce stress.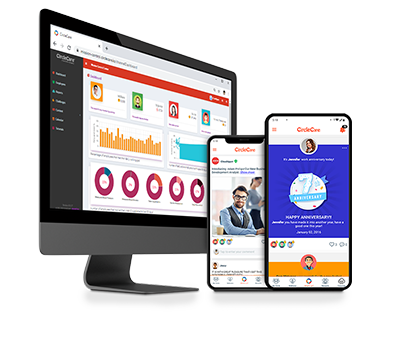 Corporate Wellness App
CircleCare
CircleCare employee engagement platform provides companies with a platform and tools to motivate their employees via positive reinforcements and rewards to establish and maintain healthy lifestyle choices.
Hospitals in the twenty-first century have begun to manage their resources more holistically, encompassing personnel, buildings, information technology, and monetary resources. Financial directors and business executives were not in constant communication with those in charge of facilities in the previous century. The mission and operating standards of the hospital were not always tied to the institution's administration. Separate silos of facility managers and hospital executives are no longer possible.
Modern hospitals must function 24 hours a day, 365 days a year, utilizing their facilities, workers, and information systems to the greatest extent possible. Managing facilities in the twenty-first century necessitate facility managers understanding the company's vision and strategy to align operational budgets and maintenance with those goals. As the regulatory environment moves, asset management for aged facilities and healthcare delivery methods evolve, so do the issues encountered by hospital facility managers. When dealing with older systems and new technologies, it is challenging for older hospitals to maintain a high degree of efficiency and cleanliness. As a result, facility managers are under pressure to keep operations running smoothly. A building must be able to meet this unusually high quality of performance to be evaluated for demolition or repair.
Healthcare facility management is impacted by five recent developments in healthcare delivery.
1. Acquisitions and mergers
In recent years, health care systems have been merging and purchasing one another, resulting in huge healthcare systems that have replaced local healthcare networks. Fewer major hospitals are being built, and more ambulatory surgical facilities, emergency clinics, and micro-hospitals are being built in smaller locations. Managing a portfolio of facilities and the system assets within each facility is increasingly becoming the duty of healthcare systems. Keeping track of and strategizing for facility upkeep and management must be a major focus.
2. Health Care-Associated Infection (HAI) management
According to the CDC (HAI), the physical environment is the fourth leading source of healthcare-associated infection, according to the CDC (HAI). While the number of HAIs caused by therapy is reducing, the number of HAIs associated with the care setting may be growing. To minimize the danger of infection, hospital facilities must be upgraded in their design, maintenance, and administration, from ventilation systems to room décor.
3. Requirements for life-safety inspections
Medicare and Medicaid mandate the 2012 edition of the NFPA (National Fire Protection Association), LSC (Life Safety Codes), and HCFC. CMS evaluates a facility's compliance with LSC criteria in collaboration with State Agencies (SA). SAS may enter into sub-agreements or contracts with the State Fire Marshal's office or another state agency to guarantee compliance with the state's fire code. Under these agreements, the selected state fire authority usually agrees to the following:
Check out non-accredited health care facilities such as ambulatory surgical centers (ASC), long-term care facilities (LTC), rehabilitation facilities (RNHCI), PACE, ESRD, and ICF/IID in line with schedules provided by the SA.
Validation surveys at hospitals that have been certified or that have been examined because of serious allegations of dangerous circumstances;
Form CMS-2786, the Fire Safety Survey Report, must be completed.
Review the Plan of Correction (Form CMS-2567) and prepare assertions of shortcomings.
Consider the SA's concerns about fire safety compliance at facilities, and make recommendations to improve the situation.
Inspectors who have received CMS training should only be used for these duties.
Hospitals must keep life safety regulations and audits up to date. Using outside advisors to assist healthcare organizations in staying up to date with code and regulatory requirements can be advantageous.
4. The aging and retiring directors of the facility
Nearly 40% of facilities management professionals are scheduled to retire during the next eight years. By unifying their assets into a single database, hospitals can better manage their workload, determine financial goals, and get the most out of their employees.
5. Facility asset management should be moved to a centralized database.
The purpose of asset and capital planning software is to lower the total cost of acquiring, managing, and maintaining building assets. The International Organization for Standardization (ISO) formalized facility asset management in 2018 with the publication of the 55,000 Guide to Facility Asset Management. Asset management using ISO 55,000 may support a strategic approach to managing 21st-century facilities. Forecasting and prioritizing capital expenditures may be done more effectively with computer maintenance management software (CMMS). The ISO 55,000 standard for centralized asset management assists asset managers in navigating the complexities of bringing together facility managers and corporate executives to:

To put it another way, an asset-centric approach to central asset management

Reduce costs and risk by increasing asset efficiency.
Integrate asset transactions, operations, use, and lifetime management with your infrastructure.
Take into account the asset's whole life cycle.

Accuracy and Reliability of Data

Strengthen your ability to analyze data in a standard manner.
Eliminate duplication and waste by standardizing data collection and reporting across a single platform and repository.
Enhance the flow of information between various apps and places

A third strategy for capital investment

Program performance should be monitored, measured, and verified in order to optimize the portfolio
Make sure you have reliable information and methods that can be replicated
Developing an inventory of your healthcare facility's assets is the first step in creating a centralized database to manage and budget for your healthcare organization's operations. Facility managers and business executives may better estimate and prioritize capital investments to fulfill facility management needs in the twenty-first century by using facility condition assessments. CloudApper's facility management software may be useful for your healthcare network. Streamline the capital budgeting, forecasting, and prioritizing process to identify:
My assets are in what kind of shape they are now?

What do I have?
What's the deal with that?
What's the current state of it? What is the product's quality?
How long can it be used before it has to be replaced?
Is it still worth anything?

What is the LOS that I require?

What is the demand for my products and services from my customers and clients?
What are the rules and regulations?
Exactly how am I doing in the real world?

Which assets are essential for long-term success?

What went wrong? How is it possible that it will be a failure?
How likely is it that the project will fail?
How much will it cost to fix?
What will happen if I fail?

Are there O&M and CIP investment methods that I should be using?

What other management alternatives are available?
Is it possible to implement any of these ideas in my company?

Do I have a long-term financial plan?