How can companies reduce healthcare costs?
The ever-increasing cost of health insurance has risen by almost 50 percent in the last ten years. Major causes behind this include administrative costs, regulation, and work environment, uncontrolled lifestyle, fraud and lack of awareness. This is not only consuming a large portion of US's GDP but also threatening to paralyze the economy and business. So, how companies reduce healthcare costs to get a competitive edge?
If the purpose behind offering an attractive healthcare plan is to attract and retain qualified employees, and the employer is spending tens or hundreds of thousands of dollars, it is absolutely something that should be actively managed. Here are some tactics leading companies in every major industry are taking to save on their healthcare costs:
Offering Incentives
If the employees remain healthy, the companies healthcare expense will be lower – it's as simple as that. Your company can motivate employees to start living healthy and stay away from negative behavior which drives your group's claims is to reward them for proper behavior. Offer incentives such as paying part of the employee's premium for maintaining a healthy BMI or keeping blood sugar under control. Benefit programs which provide free health club memberships or gifts like iPods or fitness gears to employees who are physically active have also very trendy nowadays. The only concern is that you must make the standards for the incentives attractive, engaging and achievable.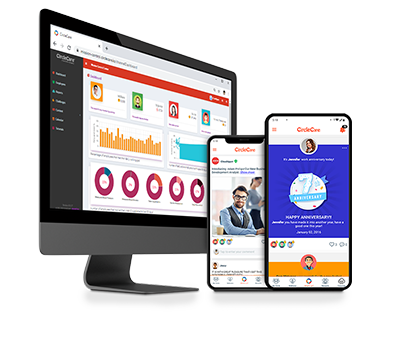 Corporate Wellness App
CircleCare
CircleCare employee engagement platform provides companies with a platform and tools to motivate their employees via positive reinforcements and rewards to establish and maintain healthy lifestyle choices.
Health Saving Accounts
Some large-group employers in the United States are now offering a Health Savings Accounts (HSA) plan for their employees. Costs of these type of policies should be 20 to 40 percent less than a traditional healthcare plan, and that savings can be used to fund the employee's HSA account. The fund is tax-free and can even be turned into a retirement policy and taxed as ordinary income after the age of 65. From the employee's point of view, since they are spending their own money, it causes them to consider how they purchase their healthcare and what are the most cost-effective options.
Coverage for Spouse and Children
Many companies allow employees to add coverage for their spouses and children to be on their plan. However, many times, that spouse can have coverage at their place of work, too. Why should an employer give a competitive advantage to a potential competitor? Just implement a rule which states if an employee's spouse has comparable coverage available to them at their place of employment, then they are not eligible for your plan. Not only will you reduce a significant amount of healthcare costs, but you will eliminate the risk of potential claims.
Encourage Smoking Cessation
According to recent studies, employees who smoke costs their employer $3,000 per year. The rate of absenteeism among them (because they are sick more often) are also very high (they take more breaks). Implementing a wellness program that discourages smoking during work hours, assists employees in efforts to quit and incentivizes them to remain nonsmokers can reduce your smoking population.
Discounted Drug Programs
Many of the large pharmaceutical retail chains, like Walmart and Target, offer prescription drugs at a discounted price. Walmart provides more than 300 generic prescription drugs and more than 1,000 over the counter (OTC) drugs for a four-dollar copayment. Employers can take advice from their brokers, arrange a few employee meetings, and send out some well-distributed emails, to secure a fortune from healthcare expenditure.
Emergency Room Education
Let's face it – ER's are expensive. The cost of an average emergency room visit in 2013 was $1,233, while the average cost for a visit to a physician was under $200. Not only are ERs five to six times more expensive, After the Affordable Care Act of 2010, it really exploded. However, this cost can be saved with proper education and first aid knowledge. There is a wide range of emergency-care facilities, clinics inside medical stores and chain stores, and 24/7 nurse/physician hotlines that can be the first line of care for your employees and a much useful option than running to the ER for the most minor of symptoms.
Design Benefits Properly
Now and then we see employers who wish to be generous with their plans while costing themselves hundred and thousands of dollars in unnecessary expenses. No matter how successful the company, resources are limited, and it is put upon both the employee and employer to make the best possible utilization of this scarce resource. Benefits should be designed to guide employees to the lowest-cost option first. For example, a physician is three to four times more expensive than a general practitioner, so shouldn't the physician office copayment be three to four times higher? A properly designed plan that rewards good purchasing behavior is critical to cost-cutting.
Spend on Wellness
For every dollar spent on employee wellness, The ROI is five to six dollars on that investment. Employers should be proactive in offering to pay for online health risk assessments and blood profiles. Conditions like high cholesterol and high blood pressures may be silently killing their employees from inside. Find ways to educate your employees about their health, make them aware of concerns and motivate them to live healthier lives. Look at it as a simple ROI: Would you rather pay $99 per month for an employee's Lipitor prescription, or pay for his medical bills for a heart attack?

Find A Good Broker
In this ever-changing industry, you must utilize a broker who specializes in healthcare. A good broker should not merely bring your renewal 30 days before its end date, but pro-actively seek ways to help you and your employees while providing innovative ideas and uses for new technology. It is imperative for a good broker to actively educate themselves, seek out the leading thinkers in their industry and engage their clients with the top companies in the industry. If you are with your broker because he's a nice guy, it could be costing you thousands of dollars. He job should be to deliver cost-containment ideas.
Corporate wellness apps reduce costs
The average annual cost of absence and presenteeism due to ill health can be quite substantial for any business. So, to save companies money, corporate wellness apps help with health analytics to take preventive measures on employees with high-risk habits before it creates any significant costs. Corporate wellness apps are also a good way of modifying employee behavior and encourage them to live healthily. If your employees are healthy, it is most likely to reduce your costs. Want to try out a corporate wellness app? Mobile-based corporate wellness apps like CircleCare improve employee engagement, motivation and make employee benefit more accessible.