10 ways to improve patient satisfaction
Patient satisfaction is the extent to which patients are happy with the effectiveness of their  healthcare or how they were treated. As the healthcare industry shifts toward patient-centered models with the introduction of HCAHPS, patient satisfaction has now become the center of everyone's attention, and as a healthcare service provider, you want to know how to improve them. Read on as we discuss ten ways you can improve patient satisfaction:
Smile
Even when you are on the phone, a smile can go a long way with a patient. Your smile is contagious; share it with the patient as much as possible. The act of smiling activates neural messaging that benefits your health and happiness.
Go Digital
40% of physicians said that using digital technology to communicate with patients will boost patient outcomes. In the age of the internet, there is no reason not to connect and engage with patients online. Some patients might be more tech savvy than you think!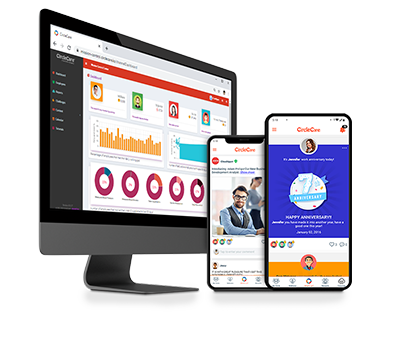 Corporate Wellness App
CircleCare
CircleCare employee engagement platform provides companies with a platform and tools to motivate their employees via positive reinforcements and rewards to establish and maintain healthy lifestyle choices.
Decrease Wait Time
There is nothing more frustrating than showing up on time for an appointment only to wait in the waiting room for 30 minutes before you can be seen. 40% of patients would switch doctors for a shorter wait time.
Communication
80% of serious medical errors involve miscommunication between caregivers when patients are transferred or handed off. The $238,000,000,000 problem of low health literacy in America can be solved if providers make an effort to educate patients beyond verbal education during visits.
Set Expectations
Relieve patients' anxieties before their appointment by making sure they come in prepared. Set clear expectations by sending forms, doctor's bio's, directions, etc. Preparing patients reduces patient anxiety and wait times.
Keep Staff Happy
A strong relationship has been proven to exist between employee satisfaction and patient perception of the quality of their care. Creating a happy and uplifting work environment for your staff can create a  better overall patient experience. Turn even the biggest frowns upside down.
Ask Them!
The best way to find out how satisfied your patients are is to simply ask them. You'd be surprised by how many patients are eager to give their feedback. Patients are not asked if they have questions in up to 50% of office visits.
Show That You Care
Patients look for a human connection. If they don't see that there is a human connection they will look for alternatives. If you show a little sensitivity and care, the patient will tend to believe that sooner or later, you will be able to cure him/her. Even if there is a delay and the patient has to wait, if the attending staff will show they care, the patient will be willing to wait without the slightest of complaints.

Patient Education
This is the backbone of a patient's understanding of how your clinic is different from the rest. If you focus on educating the patient, you can ensure that the patient makes an informed decision about treatment. Patient education is the intangible aspect that drives the thinking of the patient and prepares the patient for treatment.
Patient Retention Apps
CircleCare is a patient retention app that rewards patients when they make healthy choices. Patients earn Care Points for practicing healthy behaviors, which can be redeemed for exciting rewards. If you would like to find out more about the CircleCare patient retention app and how it can help to improve patient satisfaction, retention rates, and keep your brand connected, contact us now.