Do's and don'ts of an effective wellness program
Taking care of one's health is not easy and not fun anymore. Employers are your organization's most valuable asset. Helping them stay healthy to keep the organization healthy, so promoting workplace wellness is one of the best investments you can make. If the wellness program is conducted carelessly, employees might feel embarrassed, insulted or suspicious of the questions and requirements being asked of them. A good wellness program should let employees know that the company cares about them; a lousy wellness program can do the opposite. If you are not sure whether your company's wellness program is helping or hurting, here are some simple do's and don'ts at the Workplace.
DO'S OF WELLNESS PROGRAM:
Healthy lunch and snacks: Employers can provide enough time for their team members during lunch time to hit the gym, play a sport, or even head home to eat a healthy homemade lunch
Assistance programs: Employee wellness programs should cater not only the bodies of the employees but also their minds. Employers can provide personal support for issues such as substance abuse, stress, anxiety, and depression. They boost confidence and satisfaction between the employer and the employees
Naps: Companies should have special nap rooms where employees who want to have a small nap after lunch can go. Naps have been clinically proven to provide benefits on health
Fitness activities: Employees who sit for long hours in an office need time to exercise or move around
Community service activities: Doing good deeds and helping others usually make many people to feel good and fulfilled. Employers can organize a day where staff can volunteer in the community and help out.
Include healthier furniture and fit out solutions.
Bring greenery inside
Create an office environment soothing to all senses.
DONT'S OF WELLNESS PROGRAM
Over Complicated Program. Simpler is Always Better
Don't Singularly Focus On Physical Health
Don't Overwhelm or Underwhelm
Don't Send Lengthy Emails
Dock pay, threaten financial penalties or require your employees to get a specific test or attend a class.
Expect all employees to make changes and take the initiative on their own
Employees who are healthy and happy usually have higher levels of productivity than those who are not. It's a win-win situation as it leads to many benefits for the company. Wellness programs don't just increase productivity but also lead to increased engagement, employee morale, and retention, and reduced health risks.
CircleCare is one of the best corporate wellness platforms that aims to reduce healthcare costs and engagement by encouraging employees to lead a healthy lifestyle. Its features include a real-time dashboard that tracks and monitors employees' progress and performance.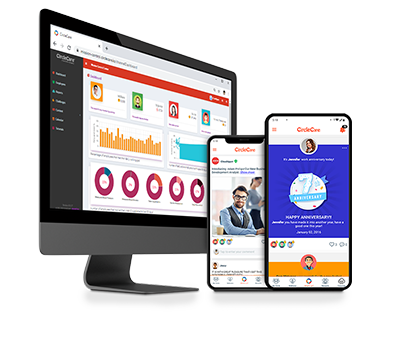 Corporate Wellness App
CircleCare
CircleCare employee engagement platform provides companies with a platform and tools to motivate their employees via positive reinforcements and rewards to establish and maintain healthy lifestyle choices.
This app helps you to access your workplace health events, assessment results, join challenges and keep up with your health and fitness. This will create an energized workplace.

This amazing app CircleCare will keep you motivated to be active with daily healthy activities and milestone badges.
If you are a wellness champion at your workplace and you would like to find out how this fantastic app can take your team's health to the next level then download the most fantastic app Circle Care and make your office environment healthy and energetic.