3 Care Options For People Living With Dementia
You don't have to be alone when it comes to providing care for your loved ones with dementia. As this can entail several things for you and your family, varying degrees of help can make a massive difference. Additionally, there's no one-size-fits-all when it comes to addressing the needs of people with dementia. As individuals can exhibit different symptoms of the disease, so are the ways one can address them.
As research on how to properly aid people with dementia continues, so too has society's awareness on the topic increased. In fact, the number of facilities that provide holistic care has seen a steady rise in recent years.
You can rest easy placing your loved one's care into the hands of capable and caring professionals. No matter what part of the world you're in, tender, loving care is universal when considering dementia care.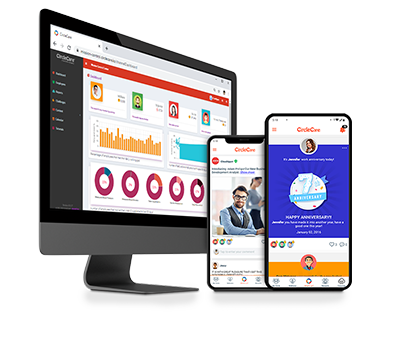 Corporate Wellness App
CircleCare
CircleCare employee engagement platform provides companies with a platform and tools to motivate their employees via positive reinforcements and rewards to establish and maintain healthy lifestyle choices.
To discover the different options available for dementia care, read on to learn the best one suited to your loved ones.
In-Home Care
In-home care is the choice of arrangement for many families. Flexibility in schedules and accessibility to the patient granted by opting for this method of care is a considerable advantage. Additionally, having your loved one at home has a beneficial effect on everyone involved. 
This means caregivers can provide support from the comfort of the patient's home. They can provide services depending on the amount of assistance needed by the patient. Some of the most common in-home services are:
Homemaker services

– shopping, meal preparation, and housekeeping 

Companion services

–

recreational activities, supervision, and visiting 

Skilled care services

–

physical therapy and other medical needs that must be performed by a licensed professional

Personal care services

– toileting, dressing, bathing, eating, and exercising
Opting for this arrangement means your family won't have to commit to long travels to health care facilities. Home visits can be some of the most relaxing visits from health care professionals. Additionally, any medical emergencies are also going to be quickly addressed due to the presence of family members staying at home.
The added benefit of having everyone at home also provides opportunities for strengthening familial bonds. Caring for people with dementia can mean delegating tasks to different members of the household. This can help foster understanding and solidarity in the family. Knowing you're not alone during difficult moments can be a great booster to your morale. 
Patients will also appreciate the closer proximity to home. While dementia affects various parts of the brain which deal with memory, most patients still hold strong memories from different parts of their past. Being in a surrounding with familiar faces can help calm them during stressful situations.
Long-Term Care
It's important to keep in mind that families must always be prepared when providing care for a loved one with dementia. Thankfully, the increase of long-term care centers can help address your loved one's growing needs.
Some common examples of long-term care include:
Nursing homes

Retirement housing

Life plan communities

Assisted living

Memory care units
Long-term care facilities provide a wide array of health care coverage. They provide plenty of care in terms of medical assistance and facilities that employ professionals to attend to the growing needs of patients. This means that every patient has access to a high quality of care. Additionally, doctors are within reach since the facilities are managed and partnered with these experts.
This becomes a necessity when monitoring patients at different stages of dementia. During the latter stages of the disease, 24-hour care may become necessary to ensure your loved one's safety and health.
Aside from the technical aspect of things, long-term care facilities also address the social needs of patients. Being surrounded by people who are close in age and have similar experiences is shown to have beneficial effects on the mind. A sense of belonging and community among people with dementia are common reasons why families opt for long-term care arrangements.
Adult Daycare Centers
Adult daycare centers offer many benefits to you and your loved ones with dementia. They provide a middle-of-the-road option for families who aren't ready to fully commit to long-term care but also can't commit to hiring permanent caregivers as well.
Opportunities for mental stimulation and physical exercise are necessary wherever dementia is involved. As such, activities that incorporate art, music, and exercise, as well as other services are commonly scheduled at these facilities. These range from behavior management, therapy, and even nutrition assessments. Finding out which activities and services best suit your loved one is the key to finding the right adult daycare center for you.
Entrusting your family member to their care can afford you the time to run errands and other tasks which you normally would find difficult to find time for. Making use of these facilities is excellent at creating a healthy work-life balance between home, work, and caregiving. 
It's important to keep in mind that providing care for your loved ones shouldn't come at the cost of your well-being. Taking time to rest and recharge can be the secret to staying centered throughout the daily challenges of providing care. Furthermore, adult daycare centers can be a fun and fulfilling outing for everyone.

Conclusion
Caring for people with dementia is finally reaching the recognition it deserves. The number of facilities available means that overcrowding is rarely an issue. Moreover, the quality of care found in them remains unmatched. Finding the best one suited to your family's needs is sure to be a quick endeavor.