Mike Giannulis Offers Safety Tips for Returning to Your Health Club or Gym amidst COVID-19 Scare
The global COVID-19 pandemic has been a source of threat and concern relating to the safety and maintenance of public health. The fitness sector and the sports industry have been impacted adversely by the global pandemic. During a survey conducted in the U.S.A. in April 2020, around 18 percent of the participants felt that they were not anticipating returning to the gym or resuming workout sessions for quite some time now.
Even if you are keen on joining your gym, you need to go through a few considerations. If you wish to go back to your fitness regimen and resume going to the gym, you should focus on following the expert safety tips so that you are successful in avoiding or combating the deadly coronavirus infection. However, after keeping health clubs and gyms closed during the initial lockdown phase, the empty gyms in the United States are waiting to welcome back their members for resuming their workout regimen.
To provide an assurance of safety, gym owners are taking strict precautionary measures and proactive steps to control the coronavirus spread. Let us explore some expert tips to keep the deadly coronavirus at bay. It is necessary for everyone to focus on maintaining fitness and achieving overall well-being. With social distancing and numerous people in the United States without work are facing financial issues. You need to realize that even with an insignificant amount of activity, you could make a massive difference to your fitness and overall well-being levels. There are some benefits to going to the gym. Regular exercise is an effective way of enhancing your sleep quality and alleviating depression.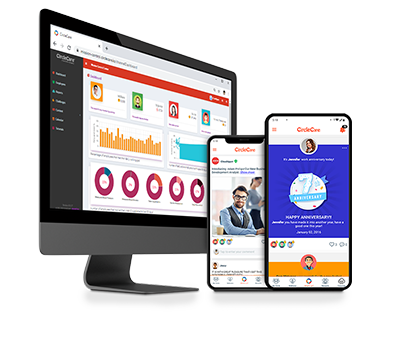 Corporate Wellness App
CircleCare
CircleCare employee engagement platform provides companies with a platform and tools to motivate their employees via positive reinforcements and rewards to establish and maintain healthy lifestyle choices.
We know that staying fit and active could be a way of avoiding or combating COVID-19 cases. However, going to the gym while the pandemic is still going strong may involve a few risks. Numerous people would be together in a closed space and they would share equipment and indoor air and even breathe heavily. All this could be a perfect recipe for the spread of the deadly virus. However, Mike Giannulis presents a few safety tips to help you return to your gym and usual workout sessions without taking any risks.
Safe Gym Tips by Mike Giannulis
Contact Your Gym
You should consider calling your gym to know precisely what precautions and proactive steps they have taken to keep COVID-19 infection at bay. Find out how they would be managing hygiene, social distancing, temperature checks, staff, and gym member health. Moreover, ask if the equipment and common spaces are thoroughly disinfected every day or not. Once you are convinced then schedule your workout sessions well in advance.
Examine the Location
Before rushing back to the gym, you should find out if the gym is located in a safe zone or if it is in a place that is experiencing a current surge of COVID-19 infections. You could determine the sanctity of your gym's location in the current pandemic season by using any trustworthy app, a reliable news agency, and finding out from your municipal representatives.
Opt for Well-Ventilated Gyms 
It is best to visit a gym that is well-ventilated and has lots of outdoor space so that you could choose your spot in the open air while going about your daily workout regimen. It is best to avoid gyms that operate in the basements. Indoor spaces that lack proper ventilation are regarded as the breeding grounds or favorable habitat for viruses, germs, and bacteria of all types. Hence, infection risks could be pretty high in closed spaces.
Maintain Strictly Social Distancing
It is not feasible to wear a mask while exercising but if you are particular about maintaining social distancing norms within the gym, you could enjoy a safe workout session. You need to consider avoiding rush hour and choose staggered timings by consulting with your fitness trainer.
Remember to Stop Sharing
It is best to carry your personal gear and avoid sharing equipment like exercise balls and foam rollers. This implies avoiding treadmills, cycling machines, barbells, dumbbells, and weighted plates. This should minimize the risk of COVID-19 infection from spreading.
Conclusion

Follow all the above-discussed safety rules while going to the gym. Always remember to carry disinfectant wipes, hand sanitizers, sanitizer sprays, disposable towels, or tissues and use them every now and then. Sanitize thoroughly if you need to share any equipment. Keep assessing your health. You should avoid going to the gym if you are not feeling too well. You must not only safeguard your health but also, ensure the safety of others present in the gym.
This is a guest post is written by Randy Stark. Randy is a Business Tech Analyst and loves to share his knowledge and experience with his friends and colleagues.