10 Ideas to Create Meaningful Family Moments
The word family, especially in a deeply rooted culture like ours, is more than just people you grow up with. This one word encompasses respect, values, togetherness and it is important to freshen this up every now and then. Participating in numerous fun-filled activities creates new opportunities for families to have an experience. Pat Tannerson, a Human Development Professor terms this "family glue". When families spend time together they invest into the well being of their relationships and cut out insignificant animosities between individuals. There are a number of ways you can create these family moments:
A surprise vacation: An ideal escape from everyday routine tasks whether its work, household chores or school! A few days away from reality gives the family a chance to spend a lot of time together. What better way to make it interesting? Make it a surprise! This will not only excite the children but also ease the parent's minds. 
Family tales:It's important to strengthen ties with extended family as well such as grandparents, uncles or aunts. Children are often obsessed with family history, different tales, and experiences in a world when they did not exist. Assign a day when either could come to visit and have everyone sit in a circle, create a bonfire and listen on. Give everyone a chance to talk. It's the best way to create stronger ties and memorable family moments. 
Cook &Eat together: If you have young children, bake a cake together! Ask one to mix the batter or add the chocolate chips. Watch your children grow and yourself having fun. A quite heard phrase that "A family who eats together, stays together" goes a long way. Research shows that children who grow up having meals frequently with their parents eat more fruits and vegetables, try new things and do not suffer from food-related Families also tend to share their days routine with one another during meal time that creates a chance for open communication between parents and children thus raising the comfort level with which children communicate with their elders.
The kids are in charge: Plan a day out, a picnic, a trip to the beach or the museum with a twist! Let your child do the planning. What should you do first, how you should do it, what to eat? Remember to make your child feel responsible and they might just surprise you with their intellectuality. They will feel proud and independent, more importantly, they will know that their ideas matter.
Physical health is equally important: everyone has their interests but most children do like to play different sports such as cricket, football or even indoor games like hosting a tea party, etc. Play with your children. When they know their parents can understand them or are even competing with them, it creates a sense of entitlement. Make teams and encourage healthy competition. This might just turn into one of the most bonding family moments anyone can experience.
Family movie day: Nowadays there is lots of good content for age-appropriate Make use of it! Set a day to watch one of each member's favorite movies. Load up a bag of popcorns, snuggle comfortably and let the movie magic sweep you away! You can discuss the moral of the story or teach the children something new, perhaps even the parents could learn something new.
Nature is nurture: It is important to encourage children to be close to nature. You can plan a picnic to your national park, go to the zoo or go camping but to enjoy the peace of nature not only eases interaction but makes children more calm and relaxed. According to a paper published by NC State University, Naturalized outdoor learning environments support creativity, enhances cognitive processing, improves social ties and a lot more!
Family art projects: Let your creativity flow! An amateur mural or making flowers using cardboard, gather your supplies and start. Make use of vibrant and exciting colors. The collective artwork is long lasting and is one of the most memorable family moments experience you can always look back upon.
Treat Day: Never miss a chance to make your kid feel pampered amidst the timeline we set up for them for their daily lives. Keep a treat day where you buy them their favorite ice-cream or make a sundae at home with whatever they want!
Book discussions: Make reading more fun. Read books together, discuss the characters and hold a question-answer This is not only a fun activity but also manages to keep your child focused and mentally present.
All these activities make you a private tutor for your family without putting anyone in the limelight! Nobody is deprived of attention and most importantly families learn and bond. 

This article was written in collaboration with a Singaporean tution agency, SmileTutor (https://smiletutor.sg).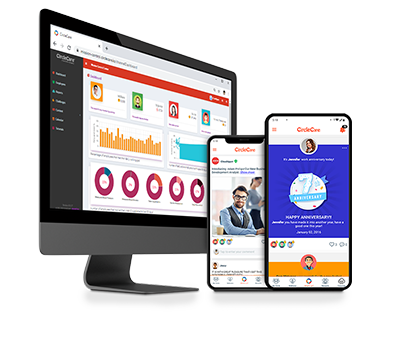 Corporate Wellness App
CircleCare
CircleCare employee engagement platform provides companies with a platform and tools to motivate their employees via positive reinforcements and rewards to establish and maintain healthy lifestyle choices.