5 Health Recovery Tips After A Vehicular Accident
Being injured in an auto accident can be very devastating and overwhelming. But what's scarier is the fact that you may need a long time to heal and recover, depending on the extent of your injuries and your pre-existing medical condition. 
However, you should know that recovery from any injury needs proper care and attention. Luckily, there are plenty of ways to make the healing process go smoothly and without a hassle. 
Thus, if you sustained injuries in a vehicular accident, below are the five health recovery tips to consider from the get-go: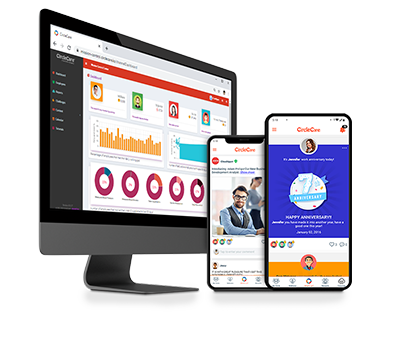 Corporate Wellness App
CircleCare
CircleCare employee engagement platform provides companies with a platform and tools to motivate their employees via positive reinforcements and rewards to establish and maintain healthy lifestyle choices.
Seek Immediate Medical Care
It's important to note that not all car accident injuries become apparent following what happened. For example, injuries such as spinal cord damage, concussions, and whiplash may take a few days or weeks before they appear. However, the more you delay seeking medical treatment, the higher the chances your injuries would worsen and complicate your recovery process. 
Therefore, if you want to recover more quickly, you should seek medical care immediately after the vehicular crash. Doing so can make sure your injuries wouldn't worsen and make healing a more challenging experience. Also, by getting medical attention immediately, you can have the medical records you need to increase your chances of winning your personal injury claim with the help of a lawyer from reliable law firms, like 1800injured.care.
Follow Your Doctor's Instructions and Treatment Plan
If you're looking to heal in the fastest time possible, make sure to follow your doctor's instructions and treatment plan. Although the recovery process may be lengthy and time-consuming, you can increase your chances of recuperating from your injuries if you observe the following:
Taking all the prescribed medications from your doctor.
Attending all follow-up medical check-ups with your doctor.
Limiting your daily activities and having time off work to give yourself time to recover.
Taking physical therapy and other treatment methods.
Performing appropriate exercises, such as

stretching

, is good for your body.
Eating healthy foods enhances your body's natural way of healing.
Staying hydrated allow your body to generate more healing cells and replace those which are damaged.
Getting enough sleep to place your body in self-repair mode. 
Indeed, following your doctor's instructions and treatment plan is crucial for your recovery process. Depending on the severity of your injuries, it may determine how long the healing process would take and whether there's a need for the additional treatment procedure. 
Have A Good Support System
Again, recovering from car accident injuries can cause a strain on your mental health. It can cause anxiety and depression, especially if you feel like you're not healing or recovering at all. Because of this, it's important to surround yourself with a good support system to help you heal more effectively. 
With your family and friends on your side, you have some people who can assist you in your daily activities, and you'd also become more motivated to follow your treatment plan. When this happens, you can speed up your recovery and return to your normal life in no time. 
Get A Professional for Your Back and Neck Injuries
If you suffered back and neck injuries as a result of a vehicular accident, then you'd get the most out of your recovery if you get a chiropractor. This is a professional who specializes in treating these injuries and helping you recover more quickly. 
Typically, having an injury to your back and spine means taking a long time to heal. Although painkillers can help you relieve the pain, they won't really heal the injury for good. Hence, if you need spinal manipulation or neck adjustment to fully recover, you should take many sessions with a chiropractor for better results.
Give Yourself Time to Heal
This is one of the best health recovery tips you can do after a vehicular accident. As mentioned, the healing process of injuries caused by a collision would usually take some time. Because of this, it can help if you also give yourself ample time to heal and recover. 
While it can be a bit frustrating to wait for a longer period of recovery, it's necessary to make sure you can get your normal life back healthily and resume your regular activities. Also, when you have enough time to completely heal, you can avoid the risk of further complications to your injuries. 
However, in doing this, you need to be more patient in dealing with the process. Although you may feel like you're not making any progress, try to remain positive and patient because everything would be alright if you take care of your body.

The Bottom Line
Typically, everyone's healing process occurs on a different timeline. You may find others' recovery to be short and fast while yours is frustrating, slow, and long. But, by following the tips mentioned above, you'll be providing yourself with higher chances of making a full recovery and moving past your vehicular accident and the injuries it caused you.