What are some natural home remedies for asthma?

An asthma attack may not be that serious most times, but they can get quite dangerous within a brief time. While there are many medical treatments to cure asthma attacks, here are some natural home remedies for asthma that can help prevent and control asthma:

Ginger
Cut one inch of Ginger into small pieces

Add it to a boiling water

Let it steep for 5 minutes

Allow it to cool down and then drink it

Mustard Oil
Heat some Mustard oil with a little Camphor and gently massage it into the chest and upper back

Do this several times a day until the symptoms subside

Figs

Wash three dried figs and soak them in a cup of water overnight

Do this several times a day until the symptoms subside

Honey
Take a cup of Mint Tea

Add a spoonful of Honey to it

Drink it three times a day to reduce asthma attacks.

Lemon Juice
Take three spoons squeezed Lemon juice.

Three spoon Ginger powder

Three spoon Turmeric powder

One spoon Cinnamon powder

¼ cup organic Honey

Mix all the ingredients well using a blender

Store it in cool and dry place

Take one spoon in the morning, one spoon in the night to finish it in a week.

Carrot Juice
Take 10 Carrots

Handful of Spinach

Two cloves Garlic

1 Lemon and 1 Apple

Blend all the ingredient well and drink it to relieve asthma symptoms.

Essential Oils
Lavender: can help to fight against airway inflammation and reduce the problems with breathing
Peppermint: is famous for its ability to act as a decongestant and a natural antihistamine
Tea Tree: works as an expectorant, helping the body break up mucus in the airway and improve breathing
Eucalyptus: breaks up phlegm and mucus that can clog the airways, helping to improve breathing
Chamomile: Act as an antispasmodic. So it can help to restrict swollen airways and ease the breathing
Clove: can help reduce inflammation, reduce muscle spasm, and help alleviate breathing significantly
How to use essential oil for asthma relief?
Use an oil diffuser to diffuse oils throughout the air of a room

Add several drops of the appropriate oils to a carrier oil like olive, almond, or coconut, and rub to the chest

Put a few drops of the oil in a pot with some boiling hot water and breathe in the steam deeply

Without diluting, add several drops of one of these oil's to a dump, warm towel and then blow through the towel until it cools down
If you want to learn more about natural, at home remedies for asthma and other conditions, download CircleCare App.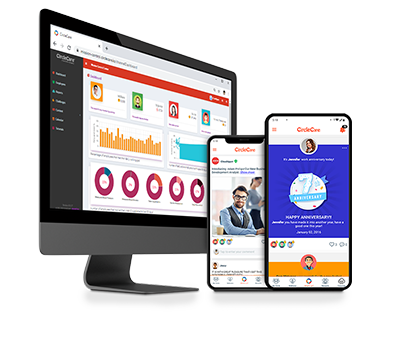 Corporate Wellness App
CircleCare
CircleCare employee engagement platform provides companies with a platform and tools to motivate their employees via positive reinforcements and rewards to establish and maintain healthy lifestyle choices.