Ketogenic diets may be a risk factor for Type 2 Diabetes
One of the most highly regarded weight-loss diet in today's world – Ketogenic diet,  has come under the microscope in the new research. The researcher warns it may lead to an increased risk of Type 2 diabetes.
A ketogenic diet is a very low-carb, high fat diet with numerous health benefits. This type of food burns body fats for energy instead of Carbohydrates. But now that the researchers have found a connection between type 2 diabetes and this diet, it might raise more question about its actual health benefits.
The research took place in ETH Zurich in collaboration with University Children's Hospital Zurich, where the researchers examined mice on early stages of the keto diet and found that their ability to control blood sugar was negatively affected by Hepatic Insulin Sensitivity. Similar mice on high carb and high-fat diet were also examined during the research for comparison.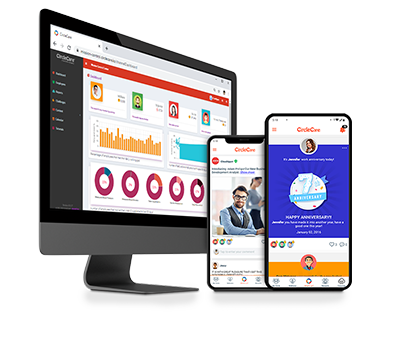 Corporate Wellness App
CircleCare
CircleCare employee engagement platform provides companies with a platform and tools to motivate their employees via positive reinforcements and rewards to establish and maintain healthy lifestyle choices.
According to the paper published in the Journal of Physiology, The mice looked metabolically healthy until they were tested for glucose tolerance level. The glucose challenge revealed decreased glucose tolerance to a greater extent than high fat and carb diet-fed animals.
Type 2 Diabetes is a significant healthcare challenge throughout the world, but its causes are still not fully understood. Previously the disease has been linked with an unhealthy high-fat, high-carbohydrate diet, and lack of physical activity. Although the consumption of a low carbohydrate, high-fat ketogenic diet is considered healthy, the progression of type 2 diabetes manifests as a gradual downward slide in insulin sensitivity that affects different organs.
The research result indicated that the livers of the keto diet-fed mice were not responding as well to insulin compared to the mice on high carb and high-fat diet. This condition, which is known as insulin resistance, is one of the significant risk factors for developing type 2 diabetes.
'Although ketogenic diets are known to be healthy, our findings indicate that there may be an increased risk of insulin resistance with this type of diet that may lead to Type 2 diabetes,' said Christian Wolfrum, one of the corresponding authors on the paper which has been published in the Journal of Physiology.
More Studies:

Breastfeeding reduces the risk of type 2 diabetes