New daily sodium limit for a heart-healthy diet
We all know that sodium is bad for us, if not controlled regular high intake of sodium may lead to hypertension and many other heart diseases. Do we know how much of it can cause a problem for our heart health? WHO recommended daily sodium limit is less than 2 g/day sodium or 5 grams of table salt to maintain heart health, which is entirely unrealistic. A recent study on "The Prospective Urban Rural Epidemiology" is suggesting otherwise – that we can be more lenient about our salt consumption.
This study is ongoing in 21 countries, where researchers are reporting based on the analysis done in 18 countries with data on clinical outcomes. They have studied more than 95,000 people aged between 35–70, without any prior history of heart disease, aiming to establish how much sodium is too much for heart health.
The New daily sodium limit
The researchers noticed a higher tipping point of sodium intake lead to an increased risk of cardiovascular disease or stroke – 5 grams or 2.5 teaspoons of salt per day average consumption for an adult. The study also noticed that almost 95% of the participants were consuming less than that with an average sodium intake of 3–5 grams of sodium — or 1.5 to 2.5 teaspoons of salt — per day.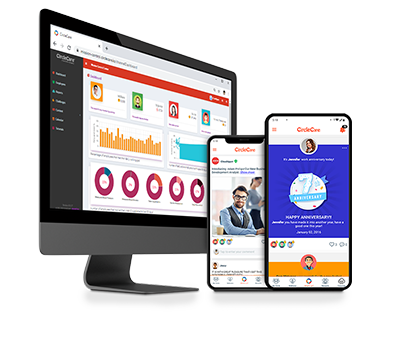 Corporate Wellness App
CircleCare
CircleCare employee engagement platform provides companies with a platform and tools to motivate their employees via positive reinforcements and rewards to establish and maintain healthy lifestyle choices.
The only country found to be regularly consuming more than 5 grams of sodium per day was China, where they have seen a direct connection between sodium intake and major cardiovascular events like heart attack and stroke. On the other hand in communities with consumption of sodium less than 5 gram, the rate of a different type of heart disease and the total mortality rate was inversely affected.
The researchers also suggested that, in communities where the rate of heart disease and stroke are higher due to higher intake of sodium, the risk can be avoided with increased consumption of potassium.  Potassium can be found in foods such as fruits, vegetables, dairy foods, potatoes and nuts, and beans.

The study run by Population Health Research Institute, Canadian Institutes of Health Research, Canadian Institutes of Health Canada Strategy for Patient-Oriented Research, Ontario Ministry of Health and Long-Term Care, Heart and Stroke Foundation of Ontario, and European Research Council. The research involved individual and community information from Argentina, Bangladesh, Brazil, Chile, China, Colombia, India, Iran, Malaysia, occupied Palestinian territory, Pakistan, Philippines, Poland, Saudi Arabia, South Africa, Sweden, Tanzania, Turkey, United Arab Emirates and Zimbabwe.
To receive more health and wellness news, updates and resources download CircleCare App