Chronic disease and how it impacts family happiness
Chronic illnesses can be a traumatic experience for families. Chronic disease and how it impacts can be very destructive or bring families together. Focusing on the positives can open up family members to love one another, share kindness and support, which can bring the whole family together.
Chronic disease and how it impacts family happiness depends on the type & characteristics of the disease and adjustment needs to be made with time. Here are some of the most common impacts:
Family Daily Routine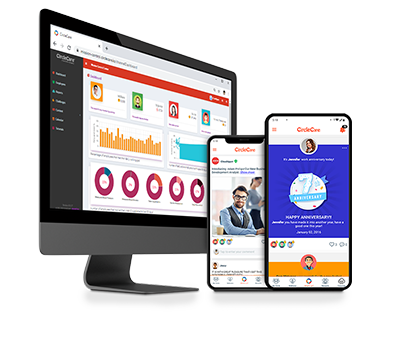 Corporate Wellness App
CircleCare
CircleCare employee engagement platform provides companies with a platform and tools to motivate their employees via positive reinforcements and rewards to establish and maintain healthy lifestyle choices.
Family's daily routines might have to adjust because of the limitations of the ill member and the demands of treatment may require that others be more available for them.
Responsibility Sharing
Families may need to share care giving responsibilities; this helps all members feel they are contributing to a loved one's welfare and it also protects any single member from caregiver fatigue.
The Stress
Family members may experience strong emotions, such as guilt, anger, sadness, fear, anxiety and depressed mood. These are normal reactions to stress. It is useful to talk about these emotions within the family.
The New "Normal"
Despite the demands of the illness, families may need to work hard to maintain a sense of "normal" life. This can benefit the ill member, as well; it may help him or she integrates into family life more and may reduce the ill member's sense of guilt regarding the demands the illness places on the family as a whole.
How Families Should Face It

No matter how significant the impacts are, families must move forward as they embrace and love a family member with the chronic disease. Just like any other family crisis, health problems may bring family members closer. It is also very common that, while caring for a family member with a chronic condition, the whole family experience a sense of cohesiveness, mission, and pride which tightens the bond of the family.
None of us want to see our family's happiness compromised by a chronic condition, each family must first develop communication skill and discipline necessary to keep the condition itself under control. This is like a battle, and all the family members are participating in it.