Benefits of being a pescetarian
A pescetarian diet is one that mostly includes fish, seafood and some plants based foods, but doesn't include certain other animal products, especially meat. It can also be called a flexible vegetarian diet that gives you all the benefits of a plant-based diet, plus the benefits of eating meat. Let's take a look  at some of the other benefits of a pescetarian diet:
Prevent Macular Degeneration
Eating more fish helps improve eye health by preventing macular degeneration, keeps the eyes moist and can even reduce eye pressure.
Reduces Inflammation
Omega-3 fats in fish provide your body with potent anti-inflammatory properties that help to reduce inflammation. This can in turn help reduce your arthritis pain and even help to get rid of it.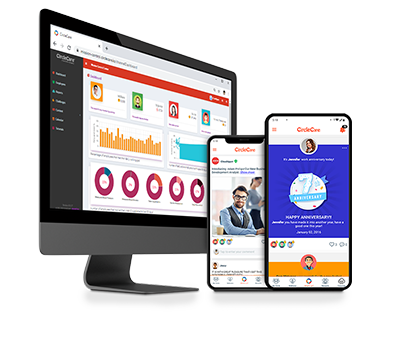 Corporate Wellness App
CircleCare
CircleCare employee engagement platform provides companies with a platform and tools to motivate their employees via positive reinforcements and rewards to establish and maintain healthy lifestyle choices.
Strengthen Lungs
Oily fish can strengthen your lungs during the athletic performance, and it has even been beneficial for people living with asthma, reducing the need for asthma medication.
Builds Your body
Protein found in fish is absorbed by the body easier than red meat and poultry. Protein is essential for developing the cells in your body. Also, protein received from pescetarian diet is less likely to cause chronic medical problems.
Reduce The Risk of Alzheimer
Omega-3 found in fish may help to reduce your risk of Alzheimer's, and you only need to eat it 1-3 times a week to benefit.
Increases Fertility
Omega-3 fats found in fish helps to stimulate blood flow to reproductive areas and regulate reproductive hormones, which increases fertility.
Boosts Your Mood
By adding healthy fish fats into your everyday diet, you will start to see a significant improvement in your mental condition as well. Fish is also rich in Vitamin D, which known as the sunshine vitamin, which together with omega-3 fats can help to boost your mood.
Healthy Hair and Skin
Omega-3s in fish helps to keep your hair and skin looking healthy. A skin condition such as acne may also be reduced.
Nutrient Rich
By including fish in your diet, you increase the vitamin content you feed your body. Fish and seafood contain many vitamins and minerals such as Vitamin A, D, as well as B-complex vitamins which are well known to be beneficial for the nervous system, vision, and bones.