Healthy Snacks To Have On Your Office Desk
Maintaining a healthy lifestyle while having a busy schedule is difficult. However, the key to eating healthily is reaching out on healthy snacks when you are hungry. Following are the healthy snacks to have on your office desk so that you don't reach out on those processed junk foods.
Dark Chocolate
Dark chocolate of 70% cocoa or higher is actually beneficial. When having that sugar craving, munch on a piece of dark chocolate. It also contains antioxidants and flavonoids and helps in improving concentration.
Carrot and Hummus
A perfect crunchy snack that will satisfy your cravings and keep you feeling full. It also contains fiber that prevents overeating.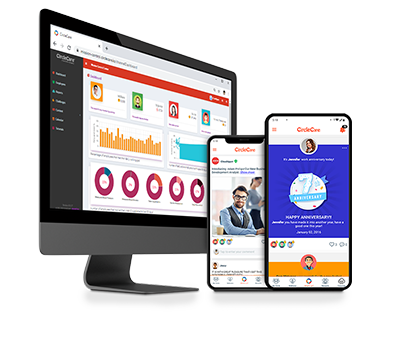 Corporate Wellness App
CircleCare
CircleCare employee engagement platform provides companies with a platform and tools to motivate their employees via positive reinforcements and rewards to establish and maintain healthy lifestyle choices.
Boiled Eggs
Excellent source of proteins, quick and easy snack.
Fresh Fruits
Fruits are an excellent source of many vitamins and boost productivity. A healthier alternative for cakes and ice-creams.
Nuts
Nuts are both tasty and nutritious. Contains Omega 3 fatty acids for normal metabolism as well as antioxidants. A handful of nuts will also make you feel full.
Low-fat popcorn
This low-calorie snack will satisfy your craving for something salty and crunchy, and it's also a good source of fiber.
Pretzels
Though they are salty, pretzels are low in fat and give you same carbs to hold you over until, lunch or dinner.
Dried Fruits
Fresh fruit is always a great snack option, but if you want to mix things up, try dried apricots, raisins, apples, or bananas. These snacks are sweet, chewy, high in fiber, and high in potassium.
Dry Cereal
The brain draws nearly all its energy from glucose, which is the most important simple sugar in human metabolism. Consumption of low glycemic index foods like bran flakes will release glucose at a slow rate in the bloodstream, which will minimize blood sugar swings and optimize brainpower and mental focus.
Oatmeal
Pack Oatmeal and keep in your desk drawers to eat when hunger strikes.
Learn and share ideas about how to eat healthy at work with thousands of others on CircleCare App.