8 Tips For Cancer Survivors During Stressful Times
Feelings of doubt and anxiety may weigh heavily on individuals with a diagnosis of cancer or individuals who have had one in the past. Cancer survivors may find it harder to remain healthy, as they are concerned about both the possibility of infection and also about cancer coming back. It's the perfect time to remember and help people who have been told that they have cancer. Whether you know a cancer survivor or yourself are one, here are few ideas to bear in mind.
1. Keep it Moving and Make it Fun
Exercise can reduce the chances of depression and anxiety and can help keep your reasoning, listening, and decision-making skills sharp. In addition to enhancing your emotional and physical quality of life, physical exercise will give you a positive reaction to cancer care and improve recovery.
2. Catch Up on Your Sleep
Thirty-three percent of all adults (i.e 1 out of 3 adults) complain that they get less sleep than they need. Lack of enough sleep results in poor mental health. To help you sleep, you should keep electronic devices out of your bedroom and have a consistent wake-up time and bed time.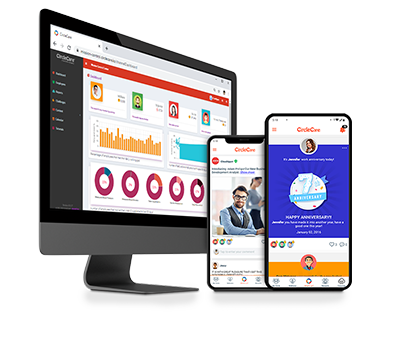 Corporate Wellness App
CircleCare
CircleCare employee engagement platform provides companies with a platform and tools to motivate their employees via positive reinforcements and rewards to establish and maintain healthy lifestyle choices.
3. Listen to Your Body
Know the right ways to contact your healthcare provider if you are worried about your health. Don't disregard the symptoms. Listen to your body and get in touch with your doctor immediately if something doesn't feel correct. Keep the physician up-to-date on how you feel both emotionally and physically, and ask for support if you need it. Also, suggest doing a trial run before the first appointment with a new doctor so that surprises and complications are held to a minimum. Before your initial appointment, you can ask your nurse to visit the chemotherapy treatment suite at the cancer specialist hospital.
4. Talk to Someone and Stay Connected
It is really important to find ways to stay in contact with friends, family members, others who share your beliefs, or support groups. If you can't talk to people in person, get in contact with video chat, email, or phone call. Interactive resources on the internet can help you stay healthy after cancer treatment. You can choose from various options to get answers to your questions on making sensible choices. Even if you're not a cancer survivor, you're likely to know someone with cancer now or in the past. Let's make time to create a difference in our loved one's life by giving support, not only this month, but all year round. It might give you some comfort to know that other people have been on the same path as you. Remember that there is help and relief for some of the stress you undergo.
5. Revisit your Spirituality
Most cancer patients feel that going back to their spiritual or religious values and practices encourages them to deal with their illness. Revisiting your faith can involve reading inspirational stories or poems, going to services, or just embracing and appreciating the outdoors. Cancer treatment is a life-changing experience that makes certain people see life in a more favorable light.
6. Be Prepared
One easy way to alleviate needless tension is to get organized and plan for your medical appointments at the best cancer treatment hospital. Make sure that you've made transport arrangements way ahead of time. Bring – or request your family member or spouse to bring – a calendar to document your appointments as you make them.

7. Distract Yourself
Cancer therapy is serious, but you don't have to offer the illness every moment of the day. Some people find light activity, like walking outside, beneficial. Exercise releases  feel-good endorphins and helps you sleep well. Continue to find time to explore passions such as cooking, woodworking, weaving, or gardening. Or try taking up a new hobby. These artistic opportunities help us transfer our attention elsewhere and embrace a sense of pleasure and success.
8. Know where your head is at
If things feel like they're spiraling out of control, stop and assess where you're emotionally. It may have been a hard, challenging day, and you're out of emotional resources. Realizing it will help you preserve your mental equilibrium. You could decide to avoid any further activity, decision-making or stimulation and take some time to relax. You should come back when you have the physical and emotional strength to tackle whatever lies ahead for you. You may not even know that you're under stress. It's necessary, therefore, to pay attention to your body and the signals that it might give to you. Tight muscles, aching neck, clenched jaws, irritability—stress really does show up physically. Any good cancer center in Coimbatore offers an educational session about chemotherapy that will answer some of your questions. Controlling what you can, preparing for planned events and training can help alleviate the burden of this new experience.