The 4 Essentials To Age In Place And Live Independently As A Senior Citizen
It's just about every senior citizen's desire to be able to age as independently as possible and not have to move to an assisted living facility. It's much better to be able to live in one's own home and not rely on being taken care of by others. The idea is to live on your own terms and enjoy your retirement.
This is certainly possible and many seniors do live in their own homes and take care of themselves for many years. It usually happens when they have prepared well in advance to make sure it is a reality and not just something that they hope for. In this article, we will go over what you can do to prepare so that you are able to live as independently as possible.
1 – Embrace technology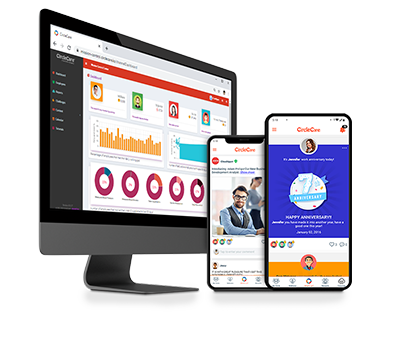 Corporate Wellness App
CircleCare
CircleCare employee engagement platform provides companies with a platform and tools to motivate their employees via positive reinforcements and rewards to establish and maintain healthy lifestyle choices.
Gadgets and technology have made life very easy for a lot of different segments of society. Embracing technology is a great way to take advantage of the things that can improve your quality of life and even help you live independently.
For instance, medical alert systems can help you in case of a fall or sudden illness so you are not isolated even if you live alone. It's a device that connects to your caregiver and even an ambulance in case you are in trouble. This is an essential piece of technology that will allow you to have peace of mind when you live alone.
There are other ways to use technology to make your life easier. Getting groceries delivered by using an app is a fantastic way to make your life much easier. Grocery shopping is not easy if you don't live near a supermarket or have some mobility issues.
Tablets and computers are a great way to stay connected with family and friends by using video calling apps so you can see each other. Social media and email are other great ways to make sure that you stay in touch.
Home security is also cheaper and more effective than ever due to the rise of the Internet of Things. You can set up a doorbell camera so you can see if somebody comes to your door. You'll get an alert on your phone when motion is detected so you can see who is there ahead of time. You don't want to open the door to a stranger and this prevents that.
2 – Upgrade your house
Your house will need some modifications to help you if you are having some mobility issues. If you have a second floor, for example, you may have difficulty getting up and down the stairs. There are lifts that can be installed in which you sit and it brings you up to the second floor so you have full access to the whole house.
Even if you are confined to a wheelchair, your house can be modified to allow you access by taking down some walls and creating an open concept so there are no obstructions to using the wheelchair.
The bathroom can be a very tricky area to navigate when you have mobility issues. The wet environment is where most falls end up happening. You can have a walk-in tub that allows you to get in without risking yourself by having to step over the side of a traditional tub. There are also showers with built-in seats so you can sit while you bathe yourself and not risk slipping in the wet area.
Hygiene is also a challenge when there are mobility issues. This is why a bidet for seniors is a great idea. They can be attached to the toilet or you can buy a toilet and bidet combo. Cleaning up uses a stream of water so there is no need to contort yourself by using toilet paper.
Have somebody come and do a safety audit of your house to identify areas that will be problematic with your particular health and mobility status. They can pinpoint the most important things to do first to give you an easier time when living alone.
3 – Stay active
Taking care of yourself gets more challenging when your body starts to slow down. It's tempting to want to relax and go easy on your body, but when we slow down the body won't work with you when you need it to. Cleaning up and cooking for yourself become more difficult when your body is not strong enough.
Make sure to be exercising regularly to maintain your strength so that you can continue to do things on your own. Have an exercise schedule and stick with it so you have the discipline to stay active.
Going for a walk every day for at least 30 minutes will keep you healthy and your joints loose. Yoga is a great way to not only keep your joints flexible but is a gentle way to build strength in your core which is the key to staying strong enough to take care of yourself.
4 – Hire helpers
To truly live independently requires a little help from outside. Taking care of a lawn is sometimes a very big job that can prove to be too much on your own. While gardening is a very healthy hobby for a senior, doing all of the mowing, trimming, and raking leaves is more than most can handle.

Hiring a landscaper to come on occasion is going to help you maintain things so they don't get out of control.
A cleaner that comes once a week is also a great way to not overdo things by cleaning the whole house on your own. They can do the deep cleaning and things like laundry while you handle the tidying up so you can stay active in that regard. There are also programs in which prepared food is delivered to seniors so you can have homemade meals delivered to you so you aren't preparing every meal which gives you a break.