Debt Management is Good for Your Health
Debt is something many people struggle with, and yet the incentives for doing so are many and varied. Perhaps the most important reason to pay down debt is that it will have a tangible impact on your health.
In fact there are a few ways that dealing with debt can improve your physical and mental state, so let's discuss a few examples and also explore how to manage money more effectively.
Unexpected medical costs won't be prohibitively expensive
People who are in debt often put off paying for medical treatments that would improve their quality of life because they simply can't afford to.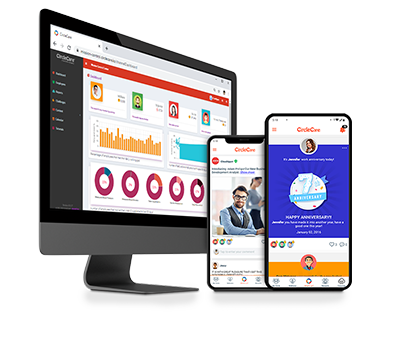 Corporate Wellness App
CircleCare
CircleCare employee engagement platform provides companies with a platform and tools to motivate their employees via positive reinforcements and rewards to establish and maintain healthy lifestyle choices.
If health issues are left unaddressed, they can snowball in severity over time. So reducing what you owe and building a savings pot will prepare you for unexpected costs and allow you to cover them rather than avoiding them.
Disposable income lets you prioritize health-improving pastimes
Your body and mind need leisure time to stay in tip top condition, but if debt is hanging over you, there won't be the opportunity to pay for the activities which bring you joy.
Whether that's a gym membership, a vacation, eating out at a restaurant with your family, pet ownership, or anything else which isn't just related to work and survival, managing your money with hobbies and fun experiences in mind is a good motivator.
Debt management reduces stress
If money is always on your mind, it's exhausting. You'll suffer sleepless nights, and even the hours of daylight won't bring you relief.
That's why debt consolidation with the help of brands that offer personal loans online like SoFi is a good way to turn your situation around.
High interest debts can be combined and covered by a single, lower monthly repayment. And as you chip away at what you owe, your mental health will improve and your stress will seep away.
You'll develop good habits
A lot of people get into debt because they've developed bad habits when it comes to managing money. And the main reason for this is a lack of oversight; it's all too easy to splash out on frivolities if you've got a credit card but you never check the balance and only repay the minimum amount each month.
Debt management forces you to confront your spending rituals, and recognize where you're going wrong and what you need to change.
This kind of openness will have an effect elsewhere in your life as well. For example, rather than muddling through when a health issue rears its head, you'll be more likely to actually see a physician and get maladies checked out sooner rather than later. That way you can eliminate potentially fatal and certainly stressful diseases, like cancer, before they can get a firmer foothold.
Your relationships with others will improve
Our mental health is not just something that exists in isolation and over which we have complete control. It's also influenced significantly by our place in the world and our interactions with the other people in our lives.
If debt is getting us down, then it can also compromise the relationships we rely on for emotional support. Without taking action, this can lead to important connections deteriorating in a relatively short period.

Managing debt by consolidating what we owe, paying it off over a set period, creating a personal budget and sticking to responsible spending habits will ensure that the relationships we value most survive.
So as you can see there are lots of interconnected elements associated with being in debt which can be bad for our bodies and souls, while managing debt has a restorative effect.