How to have the perfect day at work?
Work doesn't have to suck all the time. Be happy and productive in the office by following these 9 rules to have a perfect day at work:
The night before
Preparation is key to having a perfect day at work! So, start preparing for the day ahead. Put out clothes you want to wear the next day, pack your lunch and make sure you get an uninterrupted 6-8 hours sleep.
Perfect morning for a perfect day at work
Try not to press the snooze button, have a nutritious and energizing breakfast. Don't forget to try and fit in some exercise; this will help you start your day positively.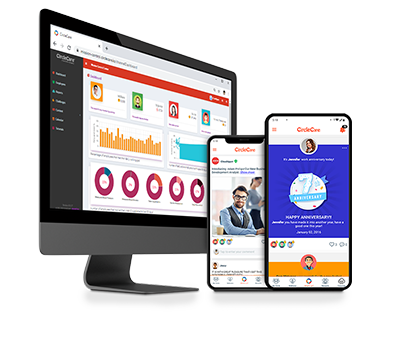 Corporate Wellness App
CircleCare
CircleCare employee engagement platform provides companies with a platform and tools to motivate their employees via positive reinforcements and rewards to establish and maintain healthy lifestyle choices.
On your way to the office
It has been proven that a bit of pessimism will improve your journey to the office – expect the traffic, bad weather and delays, and you will be pleasantly surprised when (or if) they don't happen.
The first couple of hours at work
Now that you have arrived at work, energized and raring to go, this is the best time to do your most important task. The first couple of hours of the workday can have a significant effect on your level of productivity over the following hours. Don't waste time checking emails, dive right in and do these large and complicated tasks you are most likely to put off. You do your best work in the morning when your brain is rested.
Hours before lunch
Mid-morning is the perfect time to check your emails, any task that comes out of them which would have distracted or sidelined you earlier in the day can be tackled.
The best way to have lunch at work
If the weather is nice to go outside, eat in a park or a similar green space. This will help stress levels, bring in positivity and refresh your mind. Pair a healthy lunch with a brisk walk or a phone call with a loved one, and you will have a perfect lunch break to prepare you for a productive afternoon.
After lunch session at work
The second burst of productivity should come after lunch – place your mid-level tasks in this part of the day, and give your emails another check to see if there is anything that requires immediate attention.
Time to wrap up
As you start to slow down near the end of the day, concentrate on planning and organization tasks – replying emails, organizing documents, sorting out to-do lists, populating your calendar and, most importantly, looking at the big tasks you want to do the next day.

After office hours
Mastering the life/work balance is an incredibly important part of having a perfect day at work. Don't check your emails after work, however tempting it may be! Prepare for your next morning and relax.
CircleCare is a workplace wellness app that exists to help business to extract the benefits of employee engagement and well-being.