Can I sue a hospital for medical malpractice?
Contemplating taking legal action against a hospital can, understandably, be a sensitive topic.
The thought of going through a legal process after already having the stress of an injury or medical issue can be daunting.
But, ultimately, if you feel you have received inadequate or dangerous care then you should feel comfortable taking action in order to be compensated.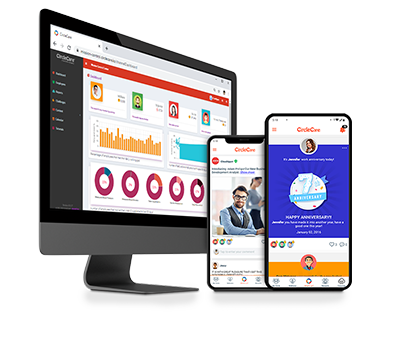 Corporate Wellness App
CircleCare
CircleCare employee engagement platform provides companies with a platform and tools to motivate their employees via positive reinforcements and rewards to establish and maintain healthy lifestyle choices.
In the period 2021/22 there were 15,078 claims made against the NHS, 40 daily, with 86.7 per cent of those claims proving successful. So, if you feel you have the right to make a claim you should have the confidence to do so.
Here are a few things to be aware of if you do.
When is a doctor a hospital employee?  
Essentially, an employee of the hospital is any individual employed by the hospital whose compensation for services or labour is reflected on the payroll records of a hospital.
Some doctors will be independent contractors as opposed to hospital employees and have an agreement to use facilities, but the way they are paid is different to a full-time employee.
Suing a hospital is not always easy as to do so an employee of the hospital has to be responsible for the negligence, with a lot of doctors considered independent contractors. 
Idf you feel you have been on the receiving end of malpractice you should not be discouraged from taking legal action. First and foremost, hospitals have large insurance policies, so – for instance – if a doctor is responsible for a misdiagnosis you would have a good chance of being adequately compensated.
Moreover, hospitals make the rules. If you end up being harmed by the rules perhaps they need changing. If you take action against a hospital it may end up causing long-term change and ensure others are not harmed in the future. How long do I have to sue the hospital? In the UK, typically you have three years to make a medical negligence claim starting from the date that your injury was linked to a medical error, so not necessarily the date on which you suffered the injury.
Moreover, you can make a complaint about your treatment and simultaneously make a compensation claim as rules governing NHS complaints allow the processes to run alongside one another.
A claim should never affect the treatment you receive and if you feel it is you should liaise with your legal advisors. And while there is no set time for how long it takes to settle a medical negligence case, firms will try and complete the process as quickly as possible. The length of time depends mainly on what occurred in your case. 
Should I hire a professional to help me with a medical malpractice suit against the hospital? In short yes.
Medical negligence claims can be quite complicated, so if you want to sue for malpractice you should employ the help of trusted professionals who will guide you through the process each step of the way.

To have a successful case, professionals have to be able to prove that the treatment administered was negligent and either caused an injury or contributed to making an existing condition worse. So, you will definitely want to take legal counsel to proceed with a claim.
And do not fret too much about a case going to court. The majority of cases are settled before it gets to that point, and often the experience of actually being in the courtroom is more relaxed than adversarial. Indeed, 77 per cent of cases in 2021/22 were settled outside of court.