How Kinesiology Tape has emerged as a cure for wrist pain?
Kinesiology is the branch of science that deals with joints, connective tissues, muscles, and tendons. You can refer to it as the science of muscular and skeletal movement. This branch looks at the body as a machine controlled by the brain. Kinesiology aims to build a balanced muscular system and adjoining tissues, which can be done by only wrapping the muscles and surrounding tissues with supportive material, often referred to as Kinesiology tape.
Kinesiology tapes made up of excellent, stretchable, and breathable material, usually cotton or a cotton blend. Kinesiology Tape for Wrist Pain can provide enough pressure and support to facilitate strength in the tissues and muscles. The tape allows the connective tissues around the affected muscle to move along with the body. It will enable the free flow of lymphatic fluid and blood to cleanse and heal the inflammation without medicines or surgery. It would be best if you use it to understand how it works on wrist pain effectively. However, it is advisable to use it as per the instruction manual to make the best use.
The role of Kinesiology Tape in reducing Wrist Pain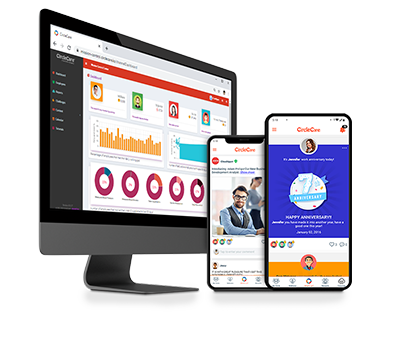 Corporate Wellness App
CircleCare
CircleCare employee engagement platform provides companies with a platform and tools to motivate their employees via positive reinforcements and rewards to establish and maintain healthy lifestyle choices.
Although you may use the tape for several treatments, it has a unique position in wrist pain problems. The tape's goal is to support muscles, improve circulation, foster healing, and help prevent injury. The first benefits of the kinesiology tape are as follows:
Decreases pain: By gently applying pressure, the tape can help to disrupt and dissipate pain. Often in wrist pain, it is seen that it becomes complicated for the patients to apply pressure while doing a job. In this case, the tape can be of significant help as it helps to apply pressure with ease.
Decreased inflation and increased circulation: The tape can help remove congestion in the wrist while allowing the efficient flow of oxygenated blood and lymphatic fluids. Circulations help to flush out irritants, thereby reducing inflation and foster speedy recovery.
Improve muscle support: Wrist is an area that is involved in various activities. Even if you get injured, you cannot do without using the wrist to the minimum. The kinesiology tape enables weak muscles to function efficiently, reduce fatigue pain, and also eases movement.
Improved athletic performance: Often, athletes are seen struggling with wrist pain. They use a variety of medication to overcome anxiety where kinesiology tapes are most desirable. By supporting unstable joints and delivering slight pressure to sleeping muscles, this tape can prompt higher performance.
Thus in a variety of ways, kinesiology tapes have proved to be useful when it comes to wrist pain. Doctors are increasingly recommending them to patients who complain about pain. However, doctors suggest that they should use it for a specific duration of time. Beyond a certain point, you should take it off to allow the natural circulation of blood. The tape also has the power to enable the healing mechanism of your body to work in the recovery process. Hence it can be said that it is a breakthrough in the field of medical healing.